There are several Kenyan men who are very rich but are not married.Such single men are all over Nairobi but it's hard to interact with them since they are every busy,and inaccessible.
There is no woman who would like to get married to a poor man,that's why you should be keen to identify a rich guy and cling to him
If you are looking for a rich man to marry you,below is a list.
Maina Kageni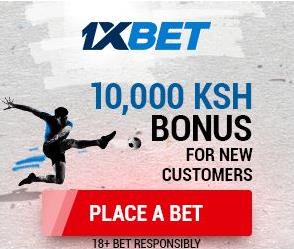 Maina co-hosts morning show at classic FM with Daniel Ndambuki aka Mwalimu Kingangi ,where they discuss various topics involving women and marital issues.
His assets are estimated to be more than Ksh 1bn.But one thing is unique with this most loved presenter, he is single and reluctant to introduce even his girlfriend to the public despite being obsessed with discussing love matters.He is over 42 years.
Maina used to live in USA-he in fact has a house in Miami,where he was a truck driver before he moved permanently to Kenya.Though he lives in Karen, Kenya,every single year he has to visit Miami.
The popular presenter confesses that he he did not go beyond high school but money is not his problem.
Since he started hosting the morning show at classic FM,the number of viewers has soured to a level that is convincing enough to make him the most paid presenter in the country.
Chris Kirubi
Despite being a business mogul,Chris Kirubi has been single as long as Kenyans have known him. His assets include Capital FM, Haco Tiger Brands;he is a major shareholder of Centum Investment Company, he owns international house, among other assets. Recently, he sold his shares in UAP for a whooping Ksh 1.3 Billion.
Kirubi is estimated to be worth over  Ksh 50 Billion.He is placed at position 4 in the the list of richest people in the country by Forbes.
Despite having all the cash you can dream of he is still SINGLE.
Chris is believed to have a daughter but his wife's whereabouts is not known yet.He is among the most vocal businessmen in the country and among a few Kenyans who possess skills necessary to be successful in the business world
Larry Madowo
Larry Madowo attracts criticism and admiration in equal measures. He is the one who replaced James Smart in the program The Trend. Though he is just a Diploma holder,the popular Anchor connects well with his fans .What will surprise you is how much he is worth; the guy is loaded but single and searching.
Brian Weke
Brian was an MP in the last parliament,he is currently the Executive director of Institute for Education and Democracy; he is full of life and handsome but single!
Brian Weke used to be a Matatu tout in Nairobi and later started his SACCO named River of God Matatu Sacco.
He was at one time the Member of Parliament for Embakasi on an ODM ticket.
Steve Mbogo
Steve Mbogo is a man of means.He has several assets under his name.But despite the fact that he is rich,he is still single.
Victor Wanyama
Victor Wanyama,the Tottenham Hotspurs midfielder is very single.The midfielder,who was until recently Southampton player,earns Ksh35 million a week,he has a house in a posh estate in Kenya and also own several assets.
Victor is young and ready to settle down.