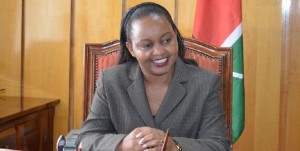 Early this year, there was public outcry over the  sacking of Rugut,which put  Devolution Cabinet Secretary in an awkward position;the incident almost cost her job as the Minister for Devolution but Uhuru's influence saved her in parliament.
Dr.Githinji took over as the NYS boss and since then there has been a lot of activities happening at NYS headquarters. This year alone, the giant institution has recruited over 20,000 youths to join the ambitious program.
Though the NYS has been seen severally cleaning Kibera, Mathare and some some slums in Kisumu , some activities have been happening behind the scenes.
Early this week ,there were shocking news from Central Bank of Kenya that over Sh. 665M disappeared from NYS account.
Sources indicate that the NYS paid over Sh665 million to suppliers and consultants since November last year and CBK has raised questions on some of the payments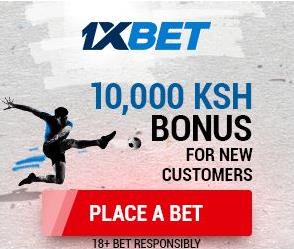 Over  Sh50 million has been paid to Bora Global Ltd.The company was paid two vouchers – of Sh32 million and Sh18 million – on May 15, 2015, for supply of powdered milk to the NYS but the milk was not delivered.
Bora Global Ltd was registered on October 31, 2013, with Maria Blessings Nyambura Ng'ang'a, Wilson Waihenya Ngima and Julius Muvea Muinde listed as directors. The same documents show that Mutahi Ngunyi of The Consulting House has been paid Sh38.9 million for consultancy services for the implementation of the NYS 5-point Vision strategy. Ngunyi received Sh25 million (Sh12.5 million each) as quarterly payment while he received Sh10 million on May 27 and another Sh3.9 million on the same day as reimbursement costs while implementing the 5-point Vision strategy.
On May 25, 2015, Ms Things of Desire was paid Sh37.5 million, in two transactions,for supply of rice.
Transcend Media Group (TMG) has received Sh161 million in the last year for publicity and roll out of NYS re-branding. Tunasco Instaat T.T.T.A.S paid about Sh175 million for supply of leather boots while Brand Associates has been paid over Sh113 million for consultant services in NYS rebranding for media buying.Alpha Mercantile also  received about Sh13 million for supply of sugar
Though the money was paid to the firms mentioned above,there is no evidence of any supply of goods to the National Youth Service.Following the allegations of mega corruption at the institution,Devolution Cabinet Secretary Ann Waiguru has ordered the Director of Criminal Investigations to do thorough investigation and forward a  comprehensive report on the officers involved in the scandal.