Global Entrepreneurship Summit was held in Nairobi, and in attendance was US President Barack Obama and other Entrepreneurs from across the globe.
The main agenda of the Summit was to bring together entrepreneurs and innovators so that they could show case their skills and encourage upcoming innovators.
At the end of the summit, young innovators were awarded based on their products and how they influence the society with their skills.
Below is a summary of how they were rewarded: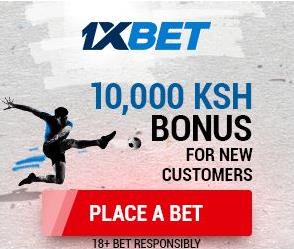 Name                                               Company                           Country                           Amount(dollars)
Startup Category
1.Carlo Francisco                           Eido Innova                         Mexico                               25, 000
2.Taita Ngetich                               Illuminium Greenhouse    Kenya                                15,000
3.Blessing Mene                             UNFIRE                                Nigeria                               8, 500
Gabriel Gurovish (Chile) of Snapp won the Honourable Mention and was awarded 2,500 dollars
Idea Category
1.Rude Cooke                                   Water Bro                              South Africa                     25, 000
2.Majisola Ojebode                         Bioresource                           Nigeria                               15, 000
3.Charles Batte                                Tree Adoption                       Uganda                               8, 500
Sabira Mehrin Saba (Bangladesh) of Bhitti won the Honourable Mention and was given2, 500 dollars
Other winners were;-
Best in Health – $5,000
Iffat Afar Aga – Pakistan
Company – DoctHers
Best in ICT – $5,000
Ibrahim Bernado – Philippines
Company – Sari Software Solutions
Best in Energy – $5,000
Rudi Cooke – South Africa
Company – Water Bros
Best in Agriculture – MasterCard Award – $5,000
Mojisola Ojebode – Nigeria
Company – Bioresources
Best Female Entrepreneur – $5,000
Mojisola Ojebode – Nigeria
Company – Bioresources
Spirit of Tech-I – $2,500
Samson Fiado – Malawi
Company – EasyBooks Accounting Package
S&T Excellence – $3,500
Patricio Avila – Chile
Company – Platech
Potential for Societal Impact – $5,000
Tendekayi Katsiga – Botswana
Company – Deaftronics