Kenya is one of the best tourist destinations in Africa.There are excellent features like Mount Kenya,nice hotels,beaches,fort Jesus,Mount Kilimanjaro and friendly population who are always ready to welcome tourists.Living in Kenya is also extremely cheap
The following are details of some of the most attractive tourist attraction features in Kenya.
Mount Kenya
Mount Kenya is the highest Mountain in Kenya and the second highest in Africa after Mount Kilimanjaro.
Mount Kenya is situated in Central part of Kenya which is approximately 150 Kilometers from Nairobi.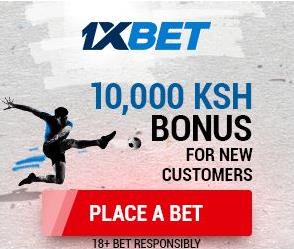 The region surrounding the mountain is extremely cold and tourists who visit this area are required to carry heavily warm cloths to protect themselves from extreme cold.
Maasai Mara
Maasai Mara National Reserve is located in Narok County and it's very popular with thousands of tourists visiting the area every year.
The Maasai Mara National Reserve covers Serengeti National Park in Tanzania and and Mara region in Kenya.
One of the main reasons why tourists love to visit the region is due to the unique and rare event of Wildebeest migration which occurs between July and September every year.
This event is the 8th Wonder because even scientists have not discovered why it occurs every year at the same time.
Another reason why this region is unique is the Maasai culture .the Maasai have managed to keep their culture despite the civilization which came with education.
Coastal Beaches
The friendly climate in the Coast is what attracts many local and foreign tourists.
Coastal region is open to Indian Ocean which has resulted to creation of several beaches within the region.
The beaches are one of the major tourist attractions at the coast because of the cool breeze and fresh air that is dominating the region.
The climate is also warm unlike other parts of Kenya which are cold with few or no beaches
Wildlife
Kenya is among very few countries which have managed to protect their wildlife through the Kenya Wildlife Service.
The country has over 20 game parks and national reserves where the species live.
The main types of wildlife found in Kenya include Elephants, Zebra, Wildebeest, Cheetah,Lion,Leopard,Impala,Gazelle among others.