Situated along Thika road, Kenyatta University is among the best Universities in Kenya. The institution has the best library in East and Central Africa and also arguably one of the most developed institutions in the country.
Apart from having ambitious Vice Chancellor, Olive Mugenda, KU has the most marketable courses in the modern Kenya. Below are some of the courses you should choose at KU as you strive to begin your career.
1. Diploma in Early Childhood Care and Education
More day cares are coming up as many Kenyan women join the corporate world. A diploma in Childhood Care will be ideal for the job. The government too is in need of graduates with these qualifications, which is a motivation to anyone with the intention of pursuing the course.
To avoid wasting your money on useless courses, think of a better diploma like 'Diploma in Early Childhood Care and Education'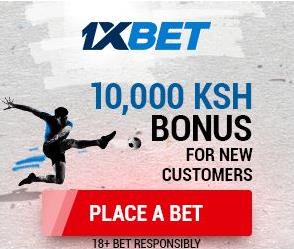 2. B.Com Actuarial Science/BSc. Actuarial Science
Actuarial Science sounds good, isn't it? Kenyatta University introduced Actuarial Science degree in their curriculum following increase appetite for the course. As a result, more and more Kenyans have expressed interest in studying to become Actuaries.
The course is extremely marketable in the Kenyan market and by extension world over, but before you decide to swim in money after college, you have to know some facts.
A qualified Actuary must pursue professional courses offered at the Institute of Actuaries or Society of Actuaries; a Degree alone may not take you anywhere.
The average monthly salary of a qualified Actuary in Kenya is Sh 400,000 but with only undergraduate degree your average starting salary will be Sh 80,000
3. B.S.c Agriculture (crop Science option)
There is a time when Kenyans used to despise students who pursued Agriculture in college until they realized that Kenyans could not do without Agriculture.
Pursuing Crop Science Option will equip you with knowledge and skills necessary to manage your farm for better yields.
If I were you I could join college knowing very well that I would venture into Agriculture after college. Please don't be admitted for any Agriculture course with a mind of searching for employment after college; farming has money.
As I write this, a single tomato in Kenya costs Ksh 10 and two onions cost Ksh10, what if you use your skills to venture into farming!
When you will graduate you can look for employment in KARI, ICRAF, ICIPE, or other government institutions.
4. B.Arch Architecture/B.A.S Architectural Studies
Construction in Kenya is a multi-billion industry; several structures are coming up and they need experts.
As an Architect, you will be influential in designing structures and giving direction on where and how to construct based on your skills.
Architectures in Kenya are rich and they are extremely busy people due to the large number of customers they have.
The first thing to do after college is to seek an opportunity in a busy Architectural firm for experience, once you have completed one year start processing for a license to enable you practice.
Starting salary for Architects in Kenya is Sh 120,000
5. Bachelor of Commerce
I won't dwell much on this but what I would say is that make sure you register for KASNEB examinations before you decide to pursue or while pursuing BCOM.The competition out there is extremely high and if you graduate with just a degree without a CPA,CIFA or ACCA you will rot with your paper.
Bachelor of commerce produces managers, which is why I encourage you to spend your money on this important paper.
6. BSc Computer Engineering/Computer Science
We are in a digital era where owning a computer, a laptop, a mobile phone is a basic necessity. Companies are embracing technology too, if you don't pursue Computer related courses then the country will be forced to import man power.
The course is involving but the fruits are sweet.
A computer Engineer will earn a starting monthly basic salary of Sh 90, 000,the money will increase exponentially as they gain experience.
7. B.C.M Construction Management
Though Construction Management is not similar to Architecture, you will be working in the same environment. As the Architect struggle to design the building, you'll be busy assembling materials and human resources.
Without a construction manager in the site, not much will be accomplished. Real Estate is growing, it should grow with you.
8. Bachelor of Economics and Finance/Bachelor of Economics and Statistics
In Kenya Statistics stands out as the best undergraduate course in the Kenyan job market.
As you are selecting your courses have Statistics in mind but don't forget to add some CPA or CIFA or ACCA or CFA, they will boost your chances of being who is who in the job market.
The country lacks enough qualified data analysts, which is why the few graduates Kenyan Universities churn out each year are all swallowed into multinationals within no time.
Monthly Starting Salary for a Statistics graduate in Kenya is Sh 75,000
9. B.A English and Linguistics
If you intend to work in embassies and government institutions where a translator is needed then the course is right for you.
BA Linguistics will provide the necessary skills required to speak in more than the normal three Kenyan Languages.
As you join college ensure you master Chinese, French and Italian languages and after graduation drop your papers in major hotels in Nairobi and Mombasa then see what will happen.
10. B.Sc. Nursing and Public Health
Don't even think twice if you come across this course when selecting a course to study at KU.If you don't get a job after college then the world has ended.
A degree in Nursing and public health will enable you work in the leading institutions in Kenya like KEMRI,Ministry of Health, Referral Hospitals and any other health facility in the region.
B.Sc. Forensic Science
It's a rare course in Kenya and perhaps in East Africa. In forensic Science, you will learn a bit of criminal law and justice and how to conduct investigations. Once you are through with class work you will join Ethics and
Anti-Corruption commission, Police force as an expert,NGOs,Security ministry, Judicial Service Commission, ID or National Intelligent Service.
For your information NIS and EACC employees are the highest paid professionals in the republic of Kenya.
The two institutions together with Central Bank of Kenya are classified in class A.The lowest Salary you can earn as a fresh graduate is Ksh 150,000 per month.
Other marketable Courses in KU include:
• B.R.E Real Estate
• B.Env Planning and Management
• Bachelor of pharmacy
• B.Ed Special Needs Education
• BSc. Statistics and Programming
• Bachelor of Surgery
• B.S.P Spatial Planning
• BSc. Telecommunication and Information Technology
• Bachelor of Law