It's every entrepreneur's dream to reap big from their enterprises but sometimes the wish ends up to be a pipe dream.However,in Kenya some businesses generate huge profits regardless of whether it's small or big, where owner quietly smile all the way to the bank.
Most of these businesses are located in major towns like Nairobi, Kisii, Mombasa, Nakuru and Eldoret; few are located in remote areas.
It's not easy to make a million per month from a normal venture, it can take up to 10 years for someone's account to read Ksh 1 million but some people earn the cash with ease.
The following are some of the businesses which rake in a whooping Ksh 1 million profits in a month: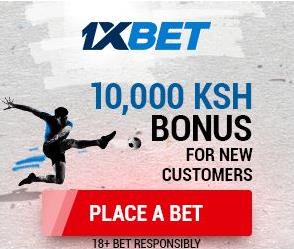 1. Large Scale Farming
Assuming that you lease 20 acres of land in Rift Valley and you plant cabbages in the first 3 months, tomatoes in the following 6 months, then maize and beans in the remaining months.
From our calculations and research, you will need a capital of Ksh 500,000 but earn more than Ksh 10,000,000 within 10 months.
There may be bad seasons but if the climate favours you, nothing will stop you from making Ksh 1,000,000 in a month.
2. Fast Food Restaurant
A fast food restaurant generally sells Chips, chicken and fruit juice. The business has grown tremendously in Kenya over the past 10 years due to increased demand for the same. As a result, more restaurants have come up in major towns to cater for the growing number of youths full of appetite.
A few fast food restaurant owners in Kisumu, Nakuru, Nairobi and Mombasa confirmed to us that they make a net profit of up to Ksh 30,000 per day, translating to Ksh 900,000 per month.
Those who earn more come from Nairobi, especially CBD and a few in Mombasa along Moi Avenue.
3. Car Wash
Car Wash is a lucrative business in Nairobi today. The business employs more than 200,000 Kenyans around the county where 30,000 come from Nairobi and it's environ.
As dirty as it looks, the job is well paying, no doubt. To wash a small car in Nairobi is not less than Ksh 250 while a medium vehicle goes for Ksh 500 and a big truck can go to up to Ksh 5,000.This is a serious business, men!
Looking at the number of cars in Nairobi, Mombasa and Nakuru, do you think if you start a car wash you will lack at least 10 customers a day?
4. Day Care
Starting a day care in Nairobi won't cost more than Ksh 100,000 but the profits can envy not only the short sighted but also seasoned entrepreneurs.
Many day cares in Estates like South B and South C, Kilimani and Rongai charge up to Ksh 7,000 per month per baby. If the daycare has 20 babies, you will generate Ksh 140,000.Assuming that expenses will take the extra Ksh 40, 000; you will remain with Ksh 100,000.
5. Chemist
I am one of those people who used to despise Chemist operators. Every time I visited a Chemist, I could see almost empty shelves and try to imagine how the owners survive in such a condition. I was embarrassed when a friend who owns a Chemist along Mombasa Road Nairobi confessed to me that he makes monthly profit close to Ksh 500,000.I thought he was bragging before me, I had to visit other friends who own similar chemists in different towns. From the answers I got, the lowest profit I heard was Ksh 70,000.
One of the things that make them realize huge profits is the fact that prices of drugs are not regulated in Kenya. Actually, chemist operators fix prices based on the customer status and location.
6. Boda Boda Business
Boda Boda business has helped create a million jobs for youths who could otherwise engage in illegal activities.
The business is the primary mode of transport in the entire republic, replacing the traditional bicycles which thrived before the millennium.
Research shows that a single bodaboda can earn the owner Ksh 1,000 per day, translating to Ksh 30,000 per month.
If a business man owns two motorcycles he is able to make Ksh 60,000 per month.