The first time I set foot in Nairobi,I went straight to Githurai to look for a house to live. I was shocked to find a young Kikuyu lady owning several rental houses, including the one I settled in.That was the time I was informed that the 27-year old lady lost her husband two years ago through mysterious circumstances.
Ever since I have been questioning myself why majority of Kikuyu women, most of them young, are single mothers. According to statistics, more than 60 percent of Kikuyu women are single mothers. There are several theories explaining this phenomenon, which are of course not 100 percent true.
What exactly make them single mothers!
1. They put all their energy on educations
One of the reasons why they are single is that they are so ambitious to the point of forgetting about parenthood. When they realize that they could get old, they decide to have a kid and live independently.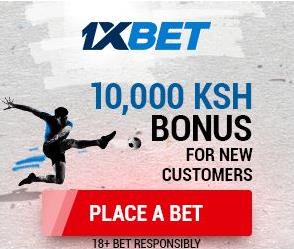 2. They don't like anyone to dominate them
Kikuyu women are not submissive. When they realize that there is someone who solely makes decisions and demand respect from her, she feels intimidated.
3. Once they are successful, forget about the marriage
They are very ambitious; many of them are very successful. Majority of them are of the opinion that when they become more successful than their men, they don't need anything from their husband. They always look for excuse of terminating the marriage.
A Kikuyu lady can deliberately deny you conjugal rights and when the man looks for love elsewhere, they seek for divorce citing infidelity.
4. They are not marriage materials
There are some basic qualities that disqualify majority of Kikuyu from marriage. Apart from not being submissive, they never give their husbands a chance to prove themselves-they are so impatient.
5. They don't like sharing life with anyone
Kikuyu women like freedom. When they find themselves living with men who keep on monitoring them and asking 'useless' questions, they cut their links from the men.
6. They like owning everything
A Kikuyu woman like owning everything. So if they find that their men are accumulating wealth and not sharing with them the wealth that is beginning of the end for that man.They will find all means to have a share of the wealth.
7. Finally, their men are irresponsible.
Kikuyu men have a habit of siring children without taking care of them, that's why we have several chokoraas.The burden remains with their wives and when they are overpowered, they leave them to fend for themselves, thus increasing the number of street children.