Fresh graduates often find it hard to identify the best companies that accept their CVs,whether blind application or through job advertisements.But there are over 1,000 companies in Nairobi that employ these graduates(with no professional experience) but you won't see them advertise on local dailies.
It has reached a time where getting even a job in Kenya is very hard, especially when an individual has no practical experience. This is worrying to fresh graduates who are seeking opportunities to do any job in order to find a footing in the job industry.
If you are in Nairobi and perhaps wondering where to drop your CV, be it blind application or through referral, as long as they give you hopes of securing employment, the following are companies which regularly accept CVs
National Bank of Kenya
Brookside Dairy Limited
Ipsos Synovate
Infotrak
Jumia Kenya
Citibank
Cooperative Bank of Kenya
Old Mutual Kenya
Hass Consult
PKF East Africa
RMS Ashvir
Tetra Pak
Kenafric Industries
Kenya Revenue Authority
Credit Bank
Kenya Commercial Bank
Madison Insurance
Chase Bank
Imperial Bank
Jubilee Insurance Company
AIG Insurance
Airtel Kenya
Diamond Trust Bank
Red Cross Kenya
Kenya Orient Insurance Company
AON insurance
Standard Investment Bank
Kestrel Capital
Dyer and Blair
Genghis Capital
Suntra Investment Bank
Corporate Staffing Kenya
CFC Insurance and Heritage Insurance
Oriental Commercial Bank
Bank of Africa
Jamii Bora Bank
Commercial Bank of Africa
Equity Bank
NIC Bank
Companies in the list above will accept your CVs even if they have not advertised for jobs. What you need to do is send application for Graduate Trainee/Management Trainee, Internship or temporary employment .The application must be hard copy and online.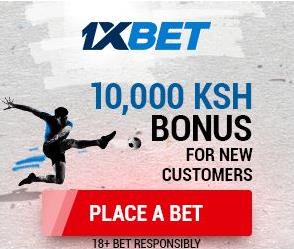 Most of these companies accept online applications but I can assure you that majority will ignore your applications but if you send hard copies, they will put them in their database and call you later when opportunities arise.
Places like Banks like employing fresh graduates in masses. You could be among the fortunate one if you send a blind application.
The most appropriate time to apply for employment is when the year is ending. This is the time when most employees are either changing jobs or companies are planning to do re organizations to accommodate new employees.