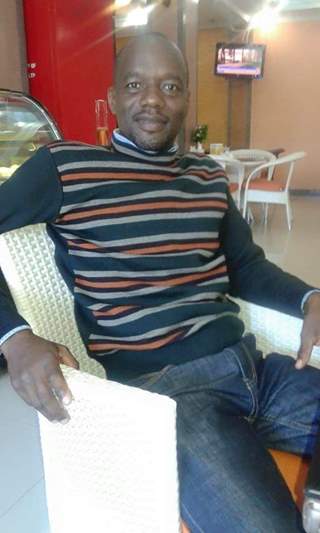 The man in the picture is called Christopher Bodo.He works with Total Kenya Airport branch and is just an ordinary worker..mtu wa mkono.
On Wednesday morning, he arrived from work and heard from his friends that his wife is being eaten outside when he is not around. He immediately stormed their bedroom, started beating the wife mercilessly. When the wife sensed her life was in danger, she sneaked through the back door, but the man was quick enough to catch her before she could disappear.
In front of a crowd, Christopher continued beating her until she was unconscious.He unzipped his trouser and raped the poor woman repeatedly.
The smiling Christopher then walked away with swag as his wife was calling for help from well-wishers.