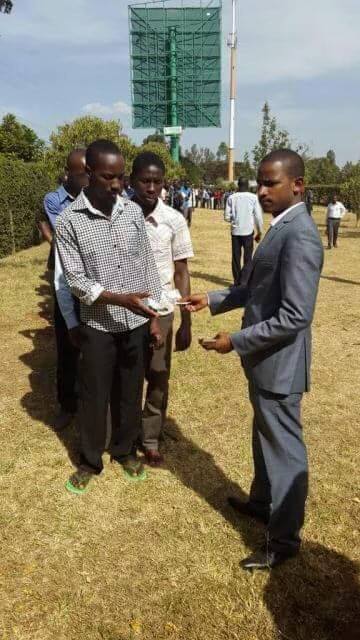 Nairobi University student leader shocked students as well as onlookers on Wednesday when he decided to dish out free money to University of Nairobi students.
The veteran leader ordered students, who were more than 100, to line up for the free cash.Babu pulled bundles of notes from his handbag and gave everyone in the line to satisfaction. He then dashed to his residence in Kieleshwa.
The Actuarial Science graduate has never run out of cash since he clinched his current seat three years ago. It is never clear where he gets the money from but the fact that he hangs out with Steve Mbogo, Jared Otieno and Paul Kobia is enough to explain the source of his wealth.