Which are the best insurance companies in Kenya?
Insurance companies help in settling accident claims through insurance cover, medical claims through medical cover and also engage in real estate investments.
This is a very crucial sector in Kenya as it helps cover risks which could otherwise burden the victims.
Some of the cheapest apartments and houses are built and managed by Insurance companies. They also help in managing properties as well as covering risks like fire and terrorism.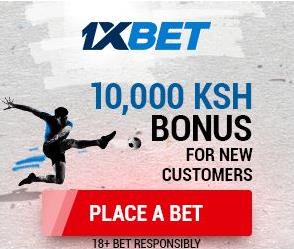 Though Insurance sector has stagnated in Kenya over the years, a number of citizens have started appreciating the role these institutions play.
The following are the best insurance companies in Kenya, according to those who have sought services from them.
AAR Insurance Kenya
APA Insurance – Part of Apollo Investments Company
Africa Merchant Assurance Company – AMACOO
Apollo Life Assurance – Part of Apollo Investments Company
AIG Kenya Insurance Company
CIC General Insurance – Part of the CIC Insurance Group Limited [2]
CIC Life Assurance – Part of the CIC Insurance Group Limited [3]
Continental Reinsurance
East Africa Reinsurance Company
Fidelity Shield Insurance Company
First Assurance Company
GA Insurance – Part of the I&M Bank Group
ICEA LION General Insurance Company – Part of the ICEA LION Group
ICEA LION Life Assurance Company – Part of the ICEA LION Group
Kenindia Assurance Company
Kenya Orient Insurance
Kenya Reinsurance Corporation
Liberty Life Assurance Kenya Limited – Part of Liberty Kenya Holdings Limited
Mayfair Insurance Company
Metropolitan Life Insurance Kenya – A subsidiary of MMI Holdings Limited
Old Mutual Life Assurance Company
Pan Africa Life Assurance
Phoenix of East Africa Assurance Company
Resolution Insurance Company
Takaful Insurance of Africa – Associate of the CIC Insurance Group Limited[4]
Heritage Insurance Company – Part of Liberty Kenya Holdings Limited
Jubilee Insurance Company Limited
UAP Insurance Company – Part of UAP Holdings
UAP Life Assurance – Part of UAP Holdings