Energy Kabinet Secretary Charles Keter did not expect the outcome of Jubilee Party nomination for Kericho Senatorial Seat.
Keter,who until his appointment to his current plum position was the Senator for Kericho County, had introduced Sammy Chepkwony to the Deputy President William Ruto.He then launched a serious campaign for the candidate in Kericho.
All along Keter knew his candidate will floor other aspirants even before the polling stations open-shock unto him-the outcome proved something else.
On Sunday morning, news spread like bush fire that Aaron Cheruiyot, 29, had beaten veteran politicians like Frankline Bett and Margerer Langat. Sammy Chepkwony was also not left out as he came last; only his family and relatives voted for the former National Housing Corporation Chairman.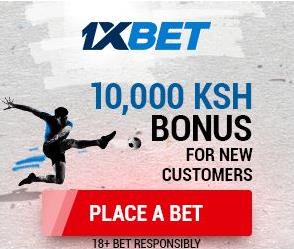 Keter was left begging Ruto to forgive him for presenting the wrong candidate.
Sources say Ruto is in dilemma because he even doesn't know Aaron Chepkwony exists in the first place.
Chepkwony was former Moi University student leader and is expected to be the youngest Senator in Kenya.
Since Keter is ruto's pointman in South Rift, he has failed the first test, which means that Ruto will have minimal trust in the former Kericho county Senator.
What is more worrying is that the number of voters who turned up to pick Jubilee Party candidate was not even a quarter of registered voters. Which poses a question, has Jubilee lost ground in South Rift?
It will be interesting to see how the electorate will pick the next Kericho Senator.