Former Prime Minister Raila Odinga is about to be declared CORD Presidential candidate, where he will face off with President Uhuru Kenyatta.
Like 2013, Raila's hopes of clinching the top seat are high considering the many scandals the Jubilee administration is carrying  to the next general election.The son of Bondo is hoping to be declared the 5th President and sworn in in broad daylight at Kasarani stadium.
One of the things that worry his supporters most is that the ODM leader is expected to employ the same tactics he used during the 2013 elections.Raila, who lost to President Kenyatta in 2013 was overconfident; he never bothered to tell his subjects to register as voters-he hoped voters from Uhuru's backyard were equally sleeping.
Voters from Nyanza, Coast, Western and Eastern, where Raila's support base was high, were not informed on the importance of registering as voters. They ended up giving Uhuru leverage over Raila.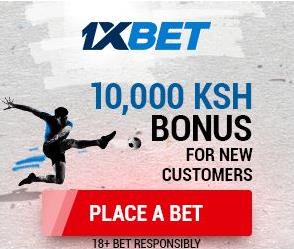 In 2013, Raila trusted political enemies, who never brought anything to his vote basket. Some of the people who let him down include Magerer Langat, Margaret Wanjiru, Miguna Miguna, Tony Gachoka and a host of other leaders who later chickened out after eating from the old man.
One problem with Raila is that he doesn't differentiate between opportunists and friends-he trusts everyone. Look at his current friends! He is surrounded by enemies, people who always leak information to Jubilee administration.Raila has trusted people like Martha Karua, Evans Kidero, Ababu Namwamba and other opportunists, leaving genuine friends with no powers to decide on the fate of ODM.
These people Raila has trusted are the ones who will make him lose elections in 2017.During the day they are with him but they go to sleep with Jubilee during the night. But Raila is not bothered because he doesn't wants to lose them.
Uhuru looks more organize and ready to face anyone in the forthcoming elections. He has started eating into Raila's support base by promoting his manifesto and winning some of Raila's friends.
Ruto is working hard for Uhuru; he is seen campaigning for Jubilee day and night and winning followers here and there. What about Kalonzo Musyoka! He is waiting for directions from Raila.
We all know money is everything when it comes to politics, especially Kenya. Spending money to win voters has worked for many leaders; including Uhuru.It doesn't necessarily mean bribing voters but to make them feel happy and wanted.
Raila is one leader who is loved by many Kenyans but his unwillingness to give his subjects something has always cost him. He will lose the next general election simply because he is stingy.
What is scaring even his subjects is the fact that IEBC, which never conducted the 2013 elections in a professional manner, will be responsible for the 2017 elections. Do you think they will favour Raila, knowing very well the ODM leader has in many occasions demanded the disbandment of the current commission?
One thing I know for sure is that Uhuru will play a significant role in deciding the next Chief Justice after Willy Mutunga .Which means that even if Raila goes to court to claim his victory, he will automatically be dismissed.
I leave it there!