Everyone in Kenya is rushing to study a degree course because there is a perception that diploma courses do not pay well. But there are several diploma courses which pay even better than some degree courses.
Research shows that pursuing a diploma in aviation and human resources courses is better than being a teacher in Kenya. With that in mind, we discuss some of the best paying diploma courses in Kenya.
Diploma in Electrical and Electronic Engineering
With a C-, you are eligible to study a diploma in Electrical and Electronics Engineering.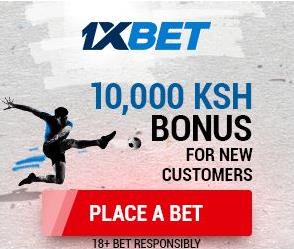 This diploma pays very well when an individual gains some experience and becomes an asset to the company.
One good thing about this course is that once a professional acquires enough experience, he is not replaceable, unless he dies.
Armed with your diploma in Electrical engineering, your starting salary in Kenya Power will not be less than Sh 60,000.I personally know individuals working in Kengen, Kenya Power and other big companies who are paid over Sh 200,000, but they only pursued a diploma course in Electrical and Electronics Engineering.
Diploma in Journalism and Mass Communication
Journalism is one of the best paying profession in Kenya.
A number of leading media personalities in Kenya graduated with diploma in Journalism and Mass Communication from Kenya Institute of Mass Communication.
Surprisingly, with just a diploma course an individual is paid over Sh 300,000 to read a script on television.
People like Larry Madowo, Dennis Itumbi, Dennis Onsarigo and many other popular journalists did not go past diploma level in college. But do you know Larry Madowo earns over Sh500, 000 per month.
The hardest thing about Journalism is to get your first job but once you are in the system, you will swim in cash.
Diploma in Information Technology
This is one course where your talent sells you. If you are highly talented, companies like IBM and Google will come for you and you will earn extremely well.
Information Technology experts are well renumerated in most companies in Kenya due to the important role they play in organizations.
Diploma in Pharmaceutical Technology
If you are lucky to work with pharmaceutical companies like GlaxoSmithKline, you will earn over Sh100, 000.But you can also start your own pharmacy and make up to Sh 20,000 per day.
Diploma in Project Management/Diploma in Monitoring and Evaluation
This is where money is, especially if you land a job in NGO sector. With just a diploma in Project Management you will earn over Sh100, 000.
Diploma in Architecture
Architecture is one of the courses you can study and be assured of a job.It is also among the best paying professions in the world.
A diploma graduate in architecture earns at least Sh 50,000 in Kenya. But with more than 3 years of experience and individual may earn up to  Sh 200,000 depending on the company he works for.
Other best paying diploma courses include Quantity Survey, Applied Statistic, Diploma in Public Relations and Diplomacy, Diploma in Procurement and Supplies Management. Diploma in Accounting and Diploma in Medical Laboratory Sciences.