English Premier League resumes this weekend with teams like Arsenal, Tottenham, Leicester and Manchester City expected to either drop points or gain more points to remain in the title race.
Arsenal are expected to lose their game against Tottenham, according to statistics. While Manchester City are expected to win their match against Aston Villa by a big margin.
Manchester United are also expected to continue their good run, but chances of winning the game against the inform, West Bromwich are slim.
Below are full fixtures in Kenyan time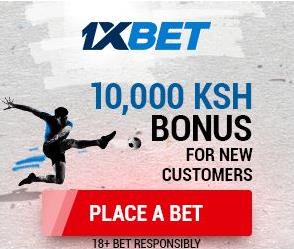 Saturday
Arsenal-Tottenham 3.45 pm
Swansea-Norwich City 6 pm
Manchester City-Aston Villa 6 pm
Newcastle-Bournemouth 6 pm
Southampton-Sunderland 6 pm
Chelsea-Stoke City 6 pm
Everton-West Ham 6 pm
Watford-Leister 8.30 pm
Sunday
Crystal Palace-Liverpool 3.45 pm
West Bromwich-Manchester United 7 pm