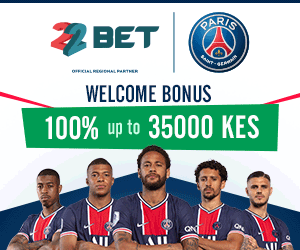 A rogue, careless and ignorant Rogai matatu driver is threatening the piece of other Kenyans after he was warned not to drive recklessly along Langata Road.
Mr.Dnom Mwangi, who drives one of the "Nganyas" plying on Langata road threatened Mr Ndungu Nyoro and ordered him to stop talking about Rongai Matatus.
Mr Ndungu has since reported the matter and the man will face the law.
Below is Ndungu's Facebook post:
"So I post about a rogue matatu that caused an accident in the morning while overlapping carelessly at Roasters and this fellow who is a member of ISKA SACCO decides to send threatening messages via inbox. He tells me "UTAKULA PANGA".
Well, I did what I could in the best interests of our country. If he feels justified to do it, he can go ahead. And I'm readily available.
This kind of madness is what we need to come together and reign on this rogue sector. They are a law to themselves.
The said vehicle is now at Traffic headquarters but for a different offence. The driver is called Maina and he has admitted destroying sidemirror of my facebook friend's car. He has indicated he's interested in paying the damages.
But for this guy by Facebook name DNOM MWANGI whi I have established is a member of the SACCO and drives attached bus, let him go ahead with his threats.
We are all on loan in this beautiful world"