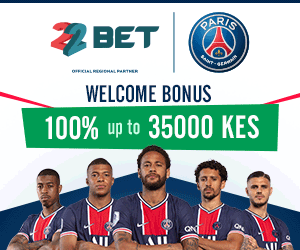 Kenya has a total of 42 banks,and each bank has a CEO/MD.We have prepared a list of CEO for all the banks in the country,which is up to date.
If you are interested to know managing directors and CEOs of major Banks in Kenya,below is a comprehensive list.
ABC Bank- Mr. Shamaz Savani
Bank of Africa- Ronald Marambii
Bank of Baroda- Mr. Yatish Chander Tewari
Barclays Bank Kenya- Jeremy Awori
CFC Stanbic Bank-Philip Odera
Citibank- Joyce-Ann Wainaina
Commercial Bank of Africa (CBA) – Mr. Desterio A. Oyatsi
Consolidated Bank of Kenya- Thomas Kipkemei Kiyai
Cooperative Bank of Kenya- Dr. Gideon Maina Muriuki
Credit Bank Kenya- Mr. Chege Thumbi
Diamond Trust Bank- Ms. Nasim Devji
Ecobank Kenya- Ehouman Kassi
Equity Bank-James Mwangi
Family Bank- David Thuku
Fidelity Commercial Bank- NNAMDI J. OKONKWO
First Community Bank- Omar Sheik
Guaranty Trust Bank (GT Bank) – Victor Ezaga
Gulf African Bank- Mr. Abdalla Abdulkhalik
Housing Finance Group (HFG) – Frank Ireri
I&M Bank- Mr Kihara Maina
Jamii Bora Bank- Samuel Kimani
Kenya Commercial Bank (KCB)-Joshua Oigara
Middle East Bank- Dhirendra Rana
National Bank Kenya- Wilfred Musau
NIC Bank Kenya – John Gachora
Sidian Bank- Titus Karanja
Spire Bank- Mr. Tim Gitonga
Standard Chartered Bank Kenya- CEO Lamin Manjang
The list was compiled in 2016 by Venas News and will change from time to time.
Most of the CEOs in local banks are above 40 years and have worked for at least 10 years in the banking sector.