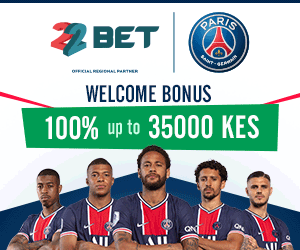 Illuminati is spreading wings in Kenya, not even university students are spared.
According to statistics, more than 20,000 Kenyans are members of this group, and every day at least 10 Kenyans join the group.
Secret interview with some of Illuminati member reveal that almost every individual who joined it is happy. Below are their testimonies
University of Nairobi Student,
"I joined UoN in 2014 and I was allocated a room at Chiromo Campus. My roommate shocked me with his way of spending. He could spend up to Ksh5, 000 per night and remain unmoved. With time, he started helping me with cash and even buying me any meal I wanted. When I asked him about the source of his money, that's when he recruited me to the group.
Since I joined the group, I have never been broke, but I have done some evils I will regret with time.I own a Nissan X-Trail and Toyota Prado.
In most cases I support my poor parents but they don't know the source of my money"
Central Kenya Politician
"I joined Illuminati in 2013, days to the general elections. My main aim was to win that election and I thank God my colleague introduced me to the group.
After joining, I was able to beat my opponent with a margin of 30,000 votes.
Though I have not gained a lot of monetary values, I can at least say my subjects and projects are working in my favour".But I lost one of my members due to my association to the group"
The politician was asked to state how many politicians are in the group, he answered, "Politicians are the main beneficiaries of illuminati. Almost every politician in Kenya associate himself to witchcraft or illuminati, even those seeking presidential positions"
Nairobi pastor
"Before I joined the group, all I had were 12-20 followers. My church was simply deserted. That was the time one of the prophetesses in this city introduced me to the group. To my surprise, two months to joining the group my church had over 1,000 followers.
Today the church has over 3,000 followers and I am proud I collect over 500,000 every weekend from the members.
My miracles too have improved and members believe them more than before"
Gospel Musician
'I suspect many Kenyans know I am a member of Illuminati, but that does not bother me.
Every song I release is a hit, which has translated to cash.
I used to live in an apartment but now I live in my own home".
Businessman
"My case is tragic.I joined the group in 2013 but after I was told to sacrifice my first born,I refused.I ended up losing 80 % of my wealth.I also lost my wife in the process"
Mount Kenya University Student
"I wish I had a way of leaving this group.Imagine I sacrificed 2 of my siblings but the members are not satisfied.In total I have received Ksh10 million but I feel empty as the demand for more sacrifices increase by day"