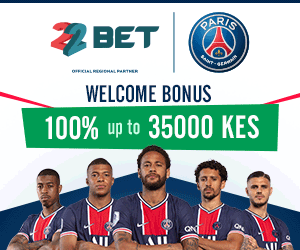 Kenya School of Revenue Administration (KESRA) is a training institution established to train individuals who are interested in taxation matters. It was incorporated by the Kenya Revenue Authority (KRA).
The main aim of this school is to train professionals who would want to join KRA as employees. And courses which are offered at the school range from certificate level to degree level.
If you are a university graduate, especially if you pursued business related courses, statistics, actuarial science, economics or any other technical course, don't hesitate to go this line. Nowadays KRA don't recruit graduate trainees directly from local universities as was used to be some years back; they simply inform those who have gone through the KESRA training to make applications. So if you don't possess skills in taxation, which are only taught at KRA, chances of you joining the taxman are very slim.
The reason why I encourage graduates to enroll for KESRA courses, even at certificate level, is that the number of individuals with skills in taxation is very few in this country. Also, companies that need their services are many. Once you go through the system and you are sure competency is another name to describe you, then make a point of not only applying for employment at KRA,but also at audit firms, ministry of finance, central bank of Kenya, manufacturing firms and several other financial institutions.
I know many of you are wondering why KESRA when they have already pursued CPA or ACCA.Let me tell you today: CPA is very shallow; it covers only two units which are hurriedly taught by people who are interested in money and not passing knowledge.KESRA training is very rigorous, and the beauty of it is that you are taught practical skills unlike CPA where theory dominates.
KESRA charges Ksh70,000 per semester. If you intend to join the training  for a diploma course ,you need at least Ksh150,000
One of the major motivating factors is the issue of salary.For your information,tax experts are among the most paid business professionals in Kenya.If you manage to gain at least three years work experience,your salary must be upwards of Ksh 200,000.