When you launch a business, your expectations are high; all you think of is ever growing enterprise which will eventually become a big brand. But as you join this sector, you realize that there is more than just injecting capital in your small venture.
It is estimated that the world has only 12 % entrepreneurs, the rest are simply there because they have no alternative. If at all your business has been existing for some time yet it's stagnant, here are obvious mistakes you are making.
Flooded Industry
It's usually hard to break even in a flooded industry especially if your business is not unique.
When a business is easy to start, many people, especially the lazy ones find it comfortable to seek refuge in the sector, making it hard for serious entrepreneurs to penetrate. You will find that sectors like Real estate, oil industry and banking require huge capital, which is why entrepreneurs in these sectors thrive.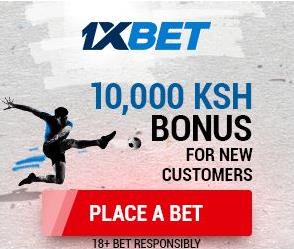 Customer services
Customer service is very important for any business. The way you treat a customer will greatly determine which direction your business will take in future. History reveal that companies who have excellent customer service end up attracting millions of referrals.
If you treat a customer well, he will make it his business to advertise you. This customer will refer friends and relatives into your business, and this is how businesses grow.
Entrepreneurs are always advised to invest in customer service before lowering the cost of their products.
Technology/Innovation
Today's business world has really changed. Look at companies like Blackberry and Nokia, these companies failed to embrace technology and they finally lost it.I can tell for sure, if you believe in old school business, you won't go far.
As you continue serving customers, try to be innovative and ensure you heavily make use of social media and the internet to market your products. The first step towards achieving this is by having a blog which advertises your product, and also having active Facebook and Twitter accounts. By doing this, you will reach more customers and be more competitive.
Location
Location is one aspect of business that should not be ignored. Traffic flow is all you need to make it in business. The more people frequent your neighborhood the more you will get customers and vice versa…assuming all other factors are constant.
If you have set up a business in an area where population density is low, monitor that business for two years, and if it fails to grow relocate to another town.
Capital for expansion
Capital is also another factor that is considered in dynamic businesses. In order for the business to grow, you must inject more customers, invest in new products and services, invest in training staff and motivating them.
I understand it's hard to get a friend to lend you money, that's why we have bank loans, they are necessary in business.