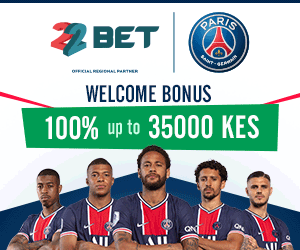 Janet Kanini Ikua died shortly before 1/1/2017 after being rushed to India for Cancer treatment. A friend has narrated the pain Janet felt before she finally gave up the ghost.
Carol Nganga, who is a cancer survivor, had just had a conversation with Janet, where the late informed her of continuous vomiting. She even revealed, "I have given up", when she realized doctors had surrendered too.
Below is the WhatsApp conversation between Carol and Janet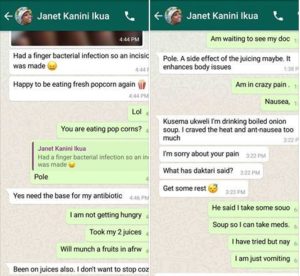 Janet had earlier announced she had fully recovered from Lung cancer but the disease recurred,which eventually took her life.
The 38-year-old was one of the longest serving employees of Nation Media Group,and among the few Kenyan trained journalists who understand their job.