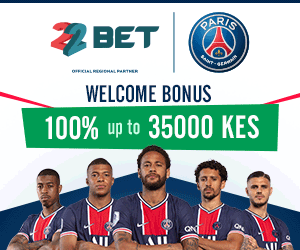 Are you a teacher in Kenya and would like to give up your profession for a well-paying company? Venas News would like to provide detailed information on how to go about it.
If you are a teacher, I am sure you understand how meager your salary is.The pay is not even enough to be accumulated to Ksh 1 million, which can buy you land in an ordinary town.More worse is when you become a primary school teacher, which means you earn the same as a watchman.
But when you want to grow, do more and become more, moving out of your comfort zone is the best decision you will ever make.By doing so,you will know how to make an extra coin as a self-employed citizen or at least know there are people who make up to Ksh 1 million a month by doing the following jobs.
These are the kind of jobs you should search for.
Accountant
This particularly touches teachers who specialized in accounting and business related courses.By allowing yourself to be a teacher it means you have settled for less.In fact,that brain can make a very good accountant. What you are required to do is enroll for CPA or ACCA certifications. After completing, start applying for accounts related jobs.At first your salary might be less be what government teachers earn but with time you will for sure earn even 70 times more than those teachers.
International Schools
We have over 20 well established international schools in Kenya. These institutions mostly offer British curriculum, but even if you studied 8-4-4 system, you can be allowed to teach students in these schools.
The current average salary of a teacher in an international school is Ksh 95, 000,as opposed to Ksh36,000,the average salary of a teacher in a public school.
The secret of working at an international school is to go for training in French, German, Chinese, Italian, German and other foreign languages.Additionally,short courses like Music, performing arts and swimming will improve your chances of securing employment with these schools.
Banking sector
I am aware banking sector will subject you to so much pressure until you contemplate quitting, but the pay is way better than what the government pay teachers.
The beauty of working for banks is that the more you stay there the higher your pay.If you work for a local bank for at least three years,your salary will cross Ksh 100,000 mark. In addition, you will earn yearly bonuses.
Data Analysis
Data Analysis is for statisticians and mathematicians, but teachers can do the job as well. If you are a mathematics teacher and you have a feeling that your job is underpaying, you can easily switch to data analysis. What you need to do is: learn statistical tools like SPSS,R and Stata,and also be proficient ion Excel and SQL.The apply for employment through online job blogs.
Graduate Trainee/Management Trainee
More often, many teachers think management trainee jobs are for other professionals. From today,if you are a trained teacher please apply for these jobs.
If you didn't know, graduate trainee positions are the most ideal vacancies for graduates who intend to earn more and grow faster in their professional life
Lecturing
Lecturers are mostly teachers who upgraded their skills. As a teacher you can pursue a masters and a PhD, then apply to be a part time lecturer at a local institution.