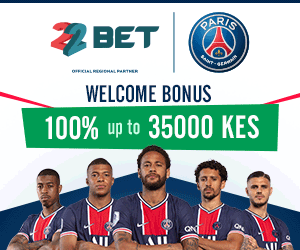 Bhadreshkumar Chetanbhai Patel is the most wanted criminal by the FBI.Anyone with information which will lead to his arrest will be rewarded $100,000.
On the FBI website,the following information was circulated:
A 26-year-old wanted for the 2015 murder of his wife in Maryland is the newest addition to the FBI's Ten Most Wanted Fugitives list, and a reward of up to $100,000 is being offered for information leading to his capture.
Bhadreshkumar Chetanbhai Patel, a native of India, had been traveling in the U.S. with his 21-year-old wife. At the time of the murder, both were working the night shift at a donut shop in Hanover, Maryland, owned by a relative of Patel's.
Just before midnight on April 12, 2015, while customers were in the front of the shop, Patel stabbed his wife, Palak Patel, multiple times in the back of the shop and left by a rear door.
Investigators theorize that Palak Patel wanted to return to India—their visas had expired the month before—and her husband was against the idea. "The best guess is that he didn't want her to leave," said Special Agent Jonathan Shaffer, who is investigating the case from the FBI's Baltimore Division. "It's possible that he thought he would be disgraced by her leaving and going back to India."
Although the motive remains unclear, and there is no way to know if Patel planned the murder, Shaffer noted that "after the crime, his actions show a very cool and calculated mentality about escaping the scene and fleeing the area."
After leaving the donut shop, Patel walked across the street to the apartment he shared with his wife, retrieved a few items and some cash, and then hailed a taxi. The cab driver took him to a hotel in New Jersey near Newark Liberty International Airport. "He checked in about 3 a.m. with no bags, just the clothes on his back," Shaffer said. "He checked out around 10 a.m., and took a hotel shuttle to Newark Penn Station. That's the last anyone has seen of him."
"It was horrific what had been done to this young woman."
Jonathan Shaffer, special agent, FBI Baltimore
After the murder, a customer who entered the shop realized something was wrong when no one came to take his order. He alerted a nearby Anne Arundel County Police Department officer, who discovered Palak Patel's body. "It was horrific what had been done to this young woman," Shaffer said.
Realizing that Patel was an international flight risk, local police requested FBI assistance, and several days after the murder, a federal arrest warrant was issued charging Patel with unlawful flight to avoid prosecution. He has also been charged with his wife's murder.
"Domestic violence homicides tend to be brutal, and this one certainly was," said Anne Arundel County Police Department Det. Kelly Harding, who has handled many domestic violence cases during her nearly 20 years in law enforcement. "We almost always are able to find the suspects in these cases, and they are usually full of remorse, asking 'What have I done?' They are not taking a taxi cab and crossing state lines to escape."
Investigators believe that Patel could be with distant relatives in the U.S. or that he could have fled to Canada. "Or he could have traveled through Canada back to India," Shaffer said. "Those are among the plausible options we are exploring."
Shaffer believes the $100,000 reward will help in the capture of Patel. "Somebody out there who either sees the publicity or knows something already but has been reluctant to come forward will be encouraged by that amount of money," he said. "Whether they do it for the right reasons or just for the money doesn't really matter. Patel needs to be apprehended."