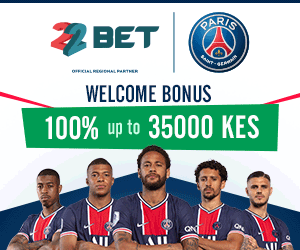 If you are planning to pursue CPA course within Nairobi, you have to do it from the best colleges-that's the only way you can pass your papers.
As you are aware, CPA is one of the toughest professional courses in the country. It takes a student average of 3 years to complete the course. Many of the students who enroll for CPA leave it half way after failing repeatedly. Now, if you want to have a smooth journey, here are the colleges you should join within Nairobi.
Strathmore University
Strathmore University emerges the best training center for CPA,ACCA and CFA professionals. This university offers world class training for business professionals. The most exciting thing about Strathmore is that you are allowed to pursue your undergraduate course alongside any professional of your choice.
I usually advise people who are planning to enroll for CPA within Nairobi to do so at Strathmore College, simply because, on top of offering best training, they also have detailed notes for students.
The lecturers also set KASNEB exams, meaning that they will prepare you to pass the papers.
Vision Institute of Professionals
Vision Institute of Professionals has been known as the best CPA College in Kenya. If you have a privilege to be in Nairobi, this is the ideal college to enroll for a CPA course.
The college has the best lecturers and tutors in Nairobi, who have mastered the examination tricks. They will therefore prepare you for exams, making it easier for you to pass without much struggle.
KCA University
KCA University specializes in training accounting and business courses. CPA, being one of the most popular courses in this field, is given top priority.
Over 300 students enroll for CPA at KCA University every year. It is not by default that the university attracts such a huge number of Kenyans with appetite for Excellency, it's due to the university's history of offering the best training for business professionals.
Star College of Management Studies
The little known, Star College of Management Studies has attracted the attention of many CPA students. This college, located at the heart of Nairobi, is a heavyweight in matters to do with CPA,CIFA and other KASNEB courses.
Most students in other colleges source reading notes from Star College of Management Studies, explaining why this particular college is the best.
Other colleges to consider include:Ricatti Business College and Orbit School of Management Studies