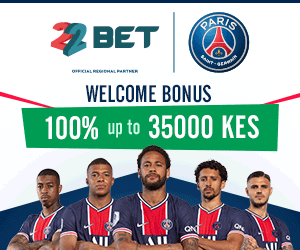 When you find yourself in Nairobi, earning less than Ksh 40, 000, you are required to live in a bedsitter. This should apply to single men.
As you know, it's disastrous to live in a city without saving a portion of your salary. This happens anyway. But for you to save, you have to live within your means.
A salary of Ksh 40,000 is not much but there is a way you can squeeze it to ensure you remain with some cash for savings. Your first step is to avoid owning a personal car. The second one is to reduce your monthly rent. These two things can take up to 90 % of your salary.

If you want to reduce your monthly rent significantly, just move to a cheap bedsitter. Most apartments in Eastlands have bedsitters which charge between Ksh 5,500 to Ksh 9,000.
Since you don't have a family, you don't need much space—a bedsitter is enough for you. Now look here: spending Ksh 6,000 out of 40,000 is a huge step towards financial stability. After paying rent you will remain with a whooping Ksh 34,000.Assuming you spend Ksh 200 daily on transport, it means in a single month you will spend approximately Ksh 6,000 on transport. When you deduct daily amount that go towards lunch, amounting to Ksh 3,000 a month and your home expenditures, you will remain with Ksh 20,000 to save.
If your salary is Ksh 40, 000, you should save Ksh 20, 000 per month, or at least Ksh 10, 000.If you aren't saving anything close to this, please quit your job and go home.