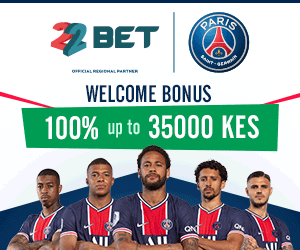 Millions of gamblers lose money simply because they can't stick to a more realistic type of betting. Single bet and multibet are two ways you can bet to either earn or lose your hard earned money. Many of the players believe that with multibet they are more likely to win more money than a single bet, which is not the case.
A single bet will always be the best bet because you have over 90 % chances of earning the cash. But due to greed, many players overlook this for a multibet, which promises a lot of money but has high chances of losing your cash.
If you have Ksh1,000 that you want to place a bet with, you better split that amount into 10.Place 10 single bets, of course bets with at least an odd of 1.5.I can assure you,6 out of the 10 bets will earn you money. If you sum up the money you earn from single bets, you will end up making additional Ksh 2,000.

When it comes to a multibet,you can decide to place the Ksh1,000 on one multibet.This multibet will promise you at least Ksh10,000.To be honest, chances of winning in a multibet don't exceed 30 %.You can bear me witness that out of 20 multibets you have played before, only 2,or at most 4, have been successful.
When playing a multibet,it's only a single game, or two which destroy your chances of winning ,but you know after a single game messes you up, you win nothing. In order to be safe, you are always advised to have a multibet of not more than 3 games; usually a multibet of two games earns players money.
Comparing a multibet and a single bet,the latter is more apporopriate.