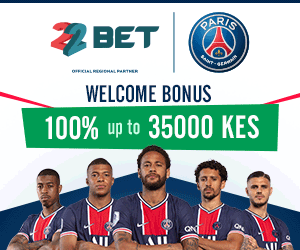 Nowadays being a graduate in Kenya does not ooze any respect…even without a degree course you can be successful.In fact, education is almost becoming useless in our society.
About two decades ago, even the rivers could stop to give respect to a graduate who is just passing, that is not the case now. As we talk, for every 10 people you meet in the streets of Nairobi, 7 are graduates; out of the 7, 5 are jobless.
Graduates from Kenyan universities have been taught that the world won't breathe without them, only to realize that they are useless when they discover the likes of Mike Sonko, Ferdinand Waititu, Njenga Karume, Hassan Joho and the likes run the show. The graduates finally swallow their pride and seek assistance from the school drop outs.
Being a graduate in Kenya is painful. Imagine you have spent over 20 years in school, only to struggle for 3 years looking for employment, and when you find one your monthly salary is pegged at Ksh 23,000,the amount Sonko makes in 1 minute.
A graduate in Kenya who depends on salary cannot afford a Range Rover,Jaguar,Toyota V8,Mercedes S8,Cahenna or BMW, and a fuel gazzler costing above Ksh 5 million, what they drive include Vitz,Toyota wish, Toyota Premio and used cars below Ksh1 million. To surprise you more, the fuel guzzlers you see on our roads are owned by school dropouts and entrepreneurs, who performed dismally in school.
What I don't like about our education system is that it makes you sheepishly believe that people who score D and E in KCSE are fools, only for the system to prove A materials wrong years later.
Our education system makes us believe passing exams is the only way to succeed, but when my eyes opened up, I realized that the theory was to foolish intelligent Kenyans and motivate academic dwarfs. It is the same system which has made academic dwarfs millionaires and geniuses paupers
In the modern world, you can't stand and say you possess a degree course and expect people to clap for you, everyone in the room will sneer at you and say in silent, "look at this idiot, how many millions in Kenya have degrees".
A degree program in Kenya has become so useless that even Bonoko is more glorified than a professor at the University of Nairobi.
To know that your education is useless, simply calculate the number of years it will take you to buy land in posh estates like Runda, Muthaiga, Karen and Kileleshwa,where the price of one acre of land range between Ksh 50 million to Ksh 150 million. I see graduates brag with their monthly salary of Ksh120, 000.My boy, save this amount and buy land in Runda-if you succeed, the angels in heaven will sing haleluhya.
What makes me even cry is when I saw  TV siren ,Betty Kyalo ,drop Dennis Okari for a D- material, Hassan Joho..poor Okari.Okari was left in tears, warn out, desperate and angry. People blamed Betty without knowing it's our education system to blame.
From those examples,do't you see you are useless with your degree?!!!