The best degree courses to study in Rwanda are based on the current job market and are listed below.
• Monitoring and Evaluation
Monitoring and Evaluation involves data collection, project planning, data analysis, project evaluation and report writing.
This course lacks sufficient personnel in Rwanda, it's therefore one of the most marketable courses in Rwanda.
• Medicine and Surgery
To be a Medical Doctor is a prestigious thing to any professional world over since it pays well and has several opportunities.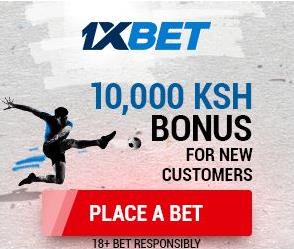 Though completing a medical training is an uphill task, graduating with this prestigious paper will move you mountains.
A Medical Doctor plays a crucial role in regards to human health, that's a reason enough to make the profession a hot cake.
• Accounting and Finance
Accounting remains one of the most marketable courses in Rwanda; the demand for Accountants and Auditors continue to rise.
The course becomes even more marketable when a student pursues professional courses like CPA, ACCA and CFA.
If you intend to earn good salary, commensurate with qualifications and skills, then pursue a course in Accounting and Finance.
• Education
Teachers are in a high demand in Rwanda due to the growing demand for education from Rwandese.
If you are a teacher, consider pursuing Education in college to have better chances of joining the blessed few.
• Engineering (Civil, Electrical, Mechanical)
There are very few qualified Engineers in Rwanda, this is due to the negative attitude Rwandese have towards pursuing the courses associated with Engineering.
The best gift you can give yourself is pursuing a course in Engineering; it will equip you with skills necessary in giving you leverage over other countrymen/women.
• Economics/Statistics
Statistics involves data collection, data management, data analysis and report writing.
Very few students pursue the course because it's associated with the dreaded Mathematics.
However, Most NGOs and Government Institutions are in need of Statisticians and Data analysts; if you are lucky to study this course then you can become a resource to the society.
• Law
Lawyers represent clients in a court of Law; they are very knowledgeable.
To be a qualified Lawyer you need at least five years of training and 1 year of practice.
The demand for Lawyers in Rwanda continues to rise due to the number of cases being handled in the Rwandese courts.