If you are planning to pursue a degree course in Nigeria,here are the best courses to study in the country.
1. Statistics/Economics
As more Nigerians enroll for masters and PhD courses for better life they require Data Analysts to advise them on how to go about analyzing data for final project reporting . This provides a great opportunity for Nigerians who have pursued Statistics in college.
Statistics is widely applied in almost all sectors of economy; the government needs Statisticians and Economists to do calculations which are critical in budgeting and economic projections. There are numerous opportunities for Statisticians in and outside Nigeria, thus making the course more than just another degree
2. Oil and Gas Engineering
Low oil price and rising threats from declining revenue have greatly impacted on employment in Nigeria. However, all hope is not lost as Oil and Gas Engineers are among the few professionals who have rare skills to directly apply in this sector.
It takes a student of Oil and Gas Engineering five good years to satisfy the board of examiners but only takes him one month to have his dream job in Nigeria.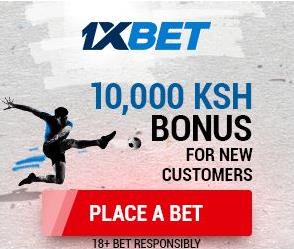 Nigerians who have trained in this rare degree are among the highest paid lot, other graduates always trail them.
3. Medicine
Medicine is one of the few courses on the planet Earth whose graduates are always on demand. It may take a student over 6 years with much pain to fully qualify as a Doctor, but chances of becoming one of the richest Nigerians are high.
Starting salaries for fresh graduates may not be enough to give one a decent life but as the professional gains more experience, he moves closer to wealth due to numerous opportunities which arise within the system.
4. Mechanical/Electrical Engineering
Engineers may not find it easy to penetrate the market immediately they graduate from their respective colleges but one thing that makes them special is that their profession cannot be invaded by quacks; they have unique skills.
It takes Engineering graduate at most six months to fully understand the market and realize opportunities which are up for grabs.Patience pays, and that's what has helped the millions who have succeeded before.
5. Journalism and Mass Communication
Unemployment for Journalism and Mass Communication professionals was so rampant in Nigeria few years ago until some graduates gave up in life. Since the introduction of computers and social media, online presence has become so important for major corporations, media houses and other companies who intend to increase their market share, as a result, so many blogs and websites have come up, resulting to a deficit of qualified Journalists to work for such companies.
As a journalist, you will not only work for the aforementioned companies but create your own blog and make handsome money.
6. Finance/Accounting
Finance and Accounting still remain one of the most popular courses in Nigeria. Of course in every 6 graduates in Nigeria one must be a Finance graduate, thus making it among the most flooded courses in the country. However, if a graduate combined with professional courses like CFA and ACCA he will be ahead in terms of knowledge and appeal to recruiters.
7. Customer Service/Front Office
How many companies are in Nigeria? Imagine 99 percent of those companies and government institutions require customer service or front office secretaries to welcome visitors at the institution, respond to company emails and perform other roles which the senior managers consider too secretarial.
Though the salaries are not hefty, what Front office secretaries take home is enough to live a simple life as they search for greener pastures.