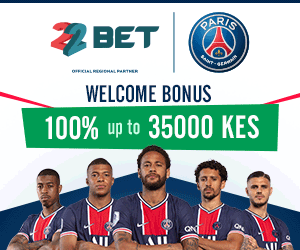 Steve Mbogo, the Starehe parliamentary aspirant, is the man with the most expensive suit in Kenya.
Mbogo, who is still a youth, wears Ksh 800,000 suit, which he imports from UK and Italy. His favourite brand, Bossi suits retail at Ksh 800,000-Ksh15 million and are not found in Kenya.
This week, he revealed why he is the most expensive man in the country in regards to dressing.
"I have Canali.Massimo Dutti and Massimo Bossi suits. The most expensive in my closet goes for Ksh800, 000, and they are many. That is a gift I bought my self .If I dress in that suit and go for a meeting, believe you me I am going to strike that deal.If I stand in front of you in that suit, I am more confident to challenge any question you would ask me".
Mbogo ,the boastful, claims he is a director of more than 18 companies in Kenya. His net worth,he says is in excess of Ksh10 billion, and he is still accumulating more from his lucrative businesses. His status does not allow him wear chap suits, he can only compete with Trump, Uhuru, Ahmednassir, Orengo and Chris Kirubi,who wear suits which range from Ksh 500,000-Ksh 1.5 million.
Though it's understood the Starehe MP hopeful has interests in real estate, aviation industry, mining etc,as he claims, some Kenyans believe he is into drugs, something he disputes.