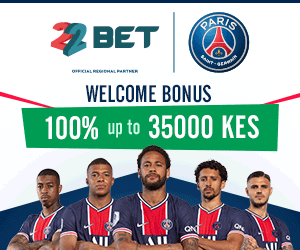 The Ministry of Education in Kenya will soon start limping after USA suspended Ksh 2.1 billion funding due to corruption.
A statement from US Embassy in Kenya read:
"Nairobi, Kenya – The U.S. Embassy has suspended approximately $21 million (2.1 billion KSH) in assistance to the Ministry of Health. This represents only a small portion of the overall U.S. health investment in Kenya, which exceeds $650 million (65 billion KSH) annually.
We took this step because of ongoing concern about reports of corruption and weak accounting procedures at the Ministry. The action is intended to ensure that health care spending reaches those in need, and to protect U.S. taxpayer money. We are working with the Ministry on ways to improve accounting and internal controls and hope to restore the funding when appropriate progress is made.
Our support for life-saving and essential health services, such as providing anti-retroviral therapy for a million Kenyans, is not affected by the suspension. We will continue to provide funding for health services and medications going directly to Kenyans".
It's clear from the statement that a lot of  "eating" is ongoing at the ministry without any signs of slowing down, which has alarmed USA and other organizations which support several programs under the ministry.
As we can remember, few months ago, Ksh 5.4 billion couldn't be accounted for and the story ended like that. But USA, being one of the least corrupt nations in the world, had to protect its tax payers by withdrawing funding to the rotten ministry.