When planning to join a Kenyan university,you have to select the best institution,otherwise employers might give you a cold shoulder during job hunting process.
Best universities in Kenya those with high global ranking index.According to latest rankings,the University of Nairobi,Strathmore University and Kenyatta University lead others in terms of education standards.
Kenya has over 30 Universities and hundreds of middle level colleges. More than 200,000 students enroll in these institutions each year.But before they enroll for any institution, they must , ensure they gather Information concerning the quality of education of institutions they intend to join.
Based on experience and information we gather on regular basis, we  provide a list of institutions you should give first priority,which we believe offer the best education in the country.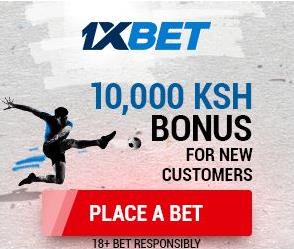 1. University of Nairobi
Nairobi University is the best University in Kenya and one of the leading Universities in Africa.Due to its good name,the graduates from this University land in good jobs both locally and internationally.
Nairobi is particularly known for producing qualified Doctors and Lawyers who are on high demand both locally and internationally.
2. Strathmore University
Strathmore is a private University and it's well known for producing the best Finance graduates in Kenya.The University has a culture that embraces hard work and competency,which help graduates from this University compete favorably with other graduates in the region.
Being a Strathmore University graduate you are almost guaranteed a job in Kenya because of the University's good name.
Though the University charges college fee which is slightly above other local Universities,the quality of education here is worth the cash.
3. Jomo Kenyatta University of Science and Technology (JKUAT)
JKUAT is the leading University in terms of technology and Engineering.The students who graduate from JKUAT are so innovative that once they are employed with any company their efforts are easily noticed.
The University produces the best Information Technology graduates who always outshine their counterparts.
4. Maseno University
Maseno University is located in 25 Kilometers from Kisumu. TheThe University is one of the few institutions which train IT course for all the students in the University regardless of which course the student specializes in.
The University produces the best Statisticians and Actuaries because of the training they undergo.
Other good Universities include:
5. Moi University
6. Egerton University
7. Kabarak University
8. Baraton University
9. Technical University of Kenya
10. Kenyatta University
11. KCA University
12. Catholic University of Eastern Africa
Though there are other Universities you can join, the ones we have listed have the best track record and could give you the best skills that will ensure you secure your dream job.