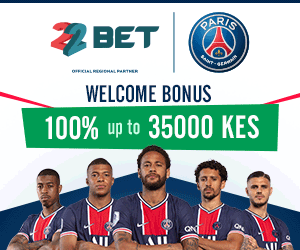 If you have noticed, there are smartphone brands which Kenyans are not enthusiastic with. iPhone and Blackberry are some of the phones which are owned by few, leaving the market open for other brands.
Mobile phones and tablets have evolved beyond just making phone calls and sending text messages. Mobile phones and tablets are more of a companion than what they used to be a few years ago. You can stay up to date with the latest news all around the world, you can check your social media accounts at any given point in time, you can use them for recording videos, making video calls, staying in touch with friends and family at the other parts of the world making it seem like they are right beside you, watching your favourite blockbuster movies and listening to your best song playlists, and a lot more. Mobile phones like the iPhone 7 and Samsung 8 have revolutionized the mobile industry.
Personal voice assistant and other top-notch features have been added making it a super smartphone. The amazing thing is there are several top mobile phones manufacturers all around the world. The competition in the industry keeps getting better and stronger with each mobile brand trying to launch their latest new flagship with the latest features
If you are a business person who is keen to make profits to sustain the business, you should carefully select the mobile brands to sell with quick returns. As you know, this business of smartphone is very dynamic; even so, there are smartphone brands which are not phased out of the market. In order to capture more customers and maximize profits, these are best mobile brands to sell in Kenya.
Huawei
Tecno
HTC
Samsung
Infinix
These are the 5 most common brands to sell in Kenya; anything outside this might bring you losses.
One thing you should know is that 85 % of Kenyans buy smartphones which range between Ksh 5,000-Ksh 10, 000, which means phones like Sony, Blackberry and iPhones are out of rich for most Kenyans. It is therefore important to leave out these two brands and focus on the listed brands. But there are areas where you could sell iPhone brand, especially at Village Market, Galleria Shopping Mall, Two Rivers Mall and areas surrounding posh estates within Nairobi.