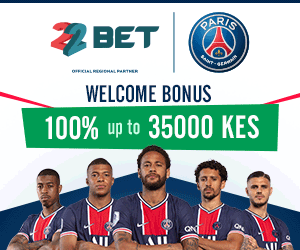 If you are planning to buy plastic tanks, these are the companies you should contact-they are ranked "best" in terms of quality of their products
Jojo Tanks
Jojo Tanks is part of the Flame Tree Group of Companies which has been manufacturing tanks in Africa for over 16 years. The company has roots in South Africa and is one of the most reputable firms for manufacturing of tanks.
Jojo Tanks is located along Lunga Lunga road,Industrial Area.
Kentainers Ltd
Kentainers manufacture polyethylene roto molded products under the brand KENTANK. It is Kenya's leading brand for the storage of water, food and grain. The company additionally manufactures biogas digesters and dry sanitation off grid toilets.
Since Kentainers was founded in 1989, its team has strived to deliver continuous product innovation, practical & affordable products and a countrywide distribution network that makes water management, food production and storage, renewable energy and clean sanitation a reality for both rural and urban consumers across the country.
The company's product range goes beyond just water storage tanks and extends into school furniture, transport pallets, material handling products & road barriers among many others.
The company occupies a 150,000 sqft manufacturing plant located in Nairobi's Industrial Area that employs over 200 permanent staff. They employ American technology, which allows them to manufacture over 50 tanks a day that converts to a daily water storage capacity of over 500,000 liters.
Most customers praise their products, saying they last long and have the ability to store water for as long as the owner wishes it to stay in the container.
Kentank are the most popular plastic tanks in Kenya.
Metro Plastics Kenya Ltd
Our third and last plastic tank company is Metro Plastics Kenya. This Company has remained consistent for the last many years, producing some of the best tanks in our homes
If you are not able to buy a tank from Kentainers, approach Metro Plastics Kenya Ltd