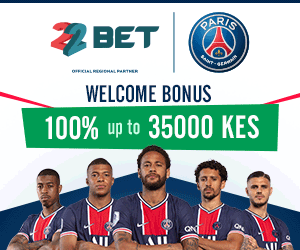 The Standard Gauge Railway is now a blessing to thousands of Kenyans. Over 20 new business opportunities have emerged near the railway stations or the neighboring towns. The Madaraka Express, which operates between Nairobi and Mombasa, has been accused of hurting the operations of buses plying on Nairobi-Mombasa route, but the truth is: the train has ensured money trickle down to the common man.
If you have small capital and would like to start a business venture SGR station, here is a list of businesses to start:
Selling bottled water
MPESA business
MPESA shop is also important since most people will be paying through this platform.
Matatu Business
Boda Boda Business
Luggage store
Restaurant
People must eat, and a restaurant is the most appropriate business for this case.
Photography
Even if people have smartphones, they would love to take pictures from a professional photographer.
Samosa ,eggs and Sausage business
People on the move may not like to sit in a restaurant to eat, they simply need something light to keep them going. Samosa and eggs will do wonders.
Taxi business
Taxi business is very important because the train is always on time. There are people who might be late from town who need to move to the station at the speed of lightning. These people are not interested to use public transport.