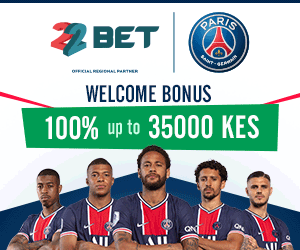 The serene and lush Kileleshwa is among the oldest upscale neighbourhoods in Nairobi. It is situated less than 5 kilometers west of Nairobi's Central Business District. The suburb is known for its rich assortment of antique pre-colonial houses, contemporary townhouses, bungalows and apartments. It is thought to be more peaceful than its neighbours Lavington, Kilimani and Westlands. Doubling up as one of the expatriate nerve center of Nairobi, the area is a fine mix of local and foreign residents.
With regard to property establishment, Kileleshwa is known to be Nairobi's cradle for strict zoning regulations. A typical house, whether stand alone or in a gated community, occupies at least 0.25 – 1 acre of land. Most of the houses for sale or rent share a common layout and architectural design.
This serene neighbourhood is an ideal location for people with children, and are looking for a secure, social environment to raise a family. It is also idea for those seeking a calm area with high proximity to basic social amenities such as schools, hospitals, banks and shopping malls.
Renting a home in kileleshwa Nairobi
The area has very good infrastructure, especially after the recent completion of the bypass which connects it to Ngong Road. Kileleshwa also boasts of having functioning sewerage lines and well placed traffic lights and road signs which do not interfere with the power and internet lines running across the roads. The public transport system within the neighbourhood is also well laid out with bus stops and strategic points. There are several matatu routes which offer commuters access to the northern, central and southern part of the area. This creates little to negligible congestion along the main highway and passages. Regarding recreation, the Nairobi Arboretum provides an apt space to bond with nature either through taking a walk, having a picnic or birdwatching.
The housing sector in Kileleshwa is rated as mid to upper end. The different houses for rent available are sure to meet the different needs of the tenants. For those looking for a country house setup with a twist of contemporary fittings, you would be happy to know that there are multiple maisonettes and 4 to 6 bedroom houses available. For those who are looking for more standard living, the rental options also include 2-3 bedroom bungalows and spacious townhouses. Overall, the rent charged on the houses ranges from KSh 70,000 to as much as KSh 350,000. The difference depends on the number of bedrooms, indoor and outdoor features, and the houses' proximity to major roads of amenities.