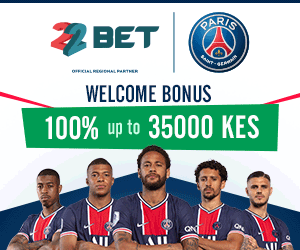 Central Bank of Kenya can replace your damaged notes for new notes. If you have a Ksh100,200,500,1,000 damaged note, you can approach central bank to replace them. The process to follow is as follows
Damaged Currency
Currency is considered damaged or unfit when it is mutilated, torn or marked with ink. It is typically removed from circulation when it is brought into the Central Bank, through deposits from commercial banks, and sorted out from fit currency. However, members of the general public who find damaged currency can also bring it to commercial banks or to the Central Bank offices and have it replaced, on condition that the following requirements are met:
They have not been deliberately mutilated
The currency must be genuine
The currency must be more than half and continuous
The banknote should bear at least one complete serial number
Damaged Notes and Coins
The Central Bank exchanges mutilated currency for members of public. Mutilated currency notes take various forms, e.g. burnt notes, damage of currency by chemicals etc. The currency should meet the following requirements:
 Not deliberately mutilated
•    Currency must be genuine
•    More than half and continuous
•    Bear at least one complete serial number
In case of coins, the inner part of coin for coins with outer bordering rings i.e. 10/=, 20/= and 40/=.
The Bank is not obliged to exchange any damaged currency. Any banknotes and coins presented for exchange will be carefully examined by the Bank. The Bank may seek to know from the presenter how the notes and coins were damaged.
No counterfeit currency will be exchanged for any value whatsoever.
The first step is to prove that the note is damaged.You can do this by following the guidelines above.
After doing so,you can first contact Central Bank of Kenya using the following contacts:
Central Bank of Kenya
Haile Selassie Avenue
P.O Box 60000-00200
Nairobi, Kenya
+254202860000
+254202861000
+254202863000
+254709081000
+254709083000
[email protected]
They will then inform you how to deliver the notes to their offices.