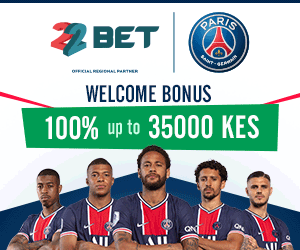 Nursing is one of the most marketable careers in Kenya. To become a nurse, who is eligible to work for any hospital in the country, you have to follow the following procedure.
Complete your High School level
The first step is to complete high school and earn your KCSE certificate. After KCSE you are eligible to join a middle level college for a diploma in nursing or to a local university for a degree in nursing. The minimum grade for entry to a diploma course is a C-(minus) while a degree in Nursing require at least a C+
Obtain a diploma/degree in nursing
The next step is to obtain a diploma or degree in nursing. A diploma takes two to three years while a degree takes four years. The best universities to pursue nursing degree include The University of Nairobi,Moi University and Kenyatta University while Kenya Medical Training College is the best college for training nurses.
Secure internship
Before you graduate, you must go for an internship at recognized hospitals and clinics. This is a must for diploma and degree students.
Obtain a practicing certificate from the Nursing Council of Kenya
Each nurse practicing in Kenya is required to be registered and licensed with the Nursing Council of Kenya in accordance with the Nurses Act Cap 257 of the Laws of Kenya.
Requirements for Registration – Nurses Trained in Kenya
Upon passing the Council's national licensing examination, successful candidates are required to submit an application for registration and licensing within 30 days following the release of the results.  Once registration and licensing is completed, nurses will be provided with a registration certificate and a nurse practicing license.
Requirements for Registration – Nurses Trained outside Kenya (TOK)
TOK nurses who wish to be entered into the Nursing Council of Kenya register are required to show that they have attained the required competency by Kenyan Standards. Applicants may contact the institution to begin the registration process.
The Council will communicate with your training school to evaluate training received. If the Council is satisfied, you will be invited for an oral interview by the Registration and Licensing Committee. Based on the results of the oral interview, you may be invited to sit a written exam or proceed for a clinical placement to acquaint yourself with health care systems in Kenya for a period to be determined. Upon successful completion of the required clinical placement, you will be eligible for registration.