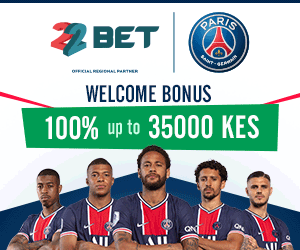 Jubilee Insurance, Kenya offers Single Premium Immediate Annuity (SPIA), which is designed for individuals who want to save for their pension. The annuities are important because they can cater for your lifestyle even after retirement
Single Premium Immediate Annuity (SPIA)
An annuity/pension is an after-retirement income specially designed to guarantee a retiree, a secure income for life by ensuring the retiree does not outlive his/her investments. At retirement, a single premium is paid from the accumulated retirement savings to guarantee a lifetime stream of payments.
Benefits
Takes care of the longevity risk by guaranteed stream of income for life
Financial security and independence after retirement
Takes over the investment risk (no worries on market movements)
Tailor made to suit each individual (frequency, guaranteed period, single/joint, level or escalating and with or without death cover)
Tax free allowance on the pension paid
Pension payments to retirees over age 65 years are not taxed
How do I join the SPIA?
Kindly emails us below information on  [email protected] or call us on 020 328 1167/ 1000 to receive a quotation on your monthly income (pensions):
) Premium – your pension accumulated fund: Kshs……………………………….
) Age- at the time of purchasing an annuity: ………………years
) Type of Annuity- Single life annuity or Joint and Last Survivor (includes your spouse): ……………………………………………….
) Indexation/Escalation rate (0%, 3%, 5%) …………………………….%
) Guaranteed period (the minimum number of payments, 5 years, 10 years): ……..years
) Gender (Male or Female): …………………….
Frequency of Annuity (Monthly, quarterly, half-yearly or annually): …………………………….. This can be changed.
Once you have the quotation, you will complete the SPIA application form and enclose a copy of your national identity card/passport and the premium payment. Our Pension officer will guide you through the process.
FAQs
What payment options do I have?
You can customize the annuity payments to best fit your lifestyle and income needs. Some of the options include:
Frequency of payment.
The payments can be made monthly, quarterly, half-yearly or once a year, payable in the manner of your choice.
Providing for your spouse (Joint Life annuity/pension).
You can also arrange for the annuity to be paid to your spouse upon your death.
A guaranteed payment period.
You can arrange for the annuity to be paid for a guaranteed period determined by you.
Level or Escalating (Escalation rate)
You can arrange to receive a fixed annuity amount each year or an increasing amount annually.
What is the tax treatment of my income (Pension) payments?
In any one year, the Income Tax Act currently allows an annuity payment up to Kshs.300,000 tax free. No tax is payable for pensioners aged 65 years and above.
Why should I choose to purchase SPIA instead of investing in a Bank?
SPIA is only available from Insurance Companies. The tax favoured treatment on the income stream allows you to receive a greater benefit.