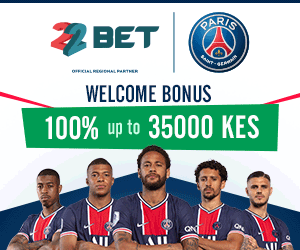 There are many ways of becoming a successful blogger. Today, we are going to reveal secrets of becoming a successful blogger, a famous blogger such that when you write stuff, everyone will nod in agreement that your content has flavor.
There are several online rules to follow before you break even.
Ensure you have unique content
Rule number one is to ensure you have unique and interesting content. Unique means content only appearing on your site. By doing so, you will rank highly in search engine, giving you opportunity to grow and eventually beat your competitors.
Answer readers' questions
The second online rule is to answer readers' questions.
When someone is searching information online, there is something he/she is looking for. If you have that information, please ensure you satisfy them. If you manage to provide satisfactory information, readers will always visit your site, making it grow beyond your imagination.
You can't make it in blogging if you are not able to answer your readers.
Monetization
Another important online rule is, ways of monetizing your blog.There are over 1000 ways of making money through your blog.Let me list a few
Google AdSense
Taboola
Revcontent
AD
MGID
Outbrain
Affiliate Marketing (Jumia,Bluehost,GoDaddy etc)
Amazon
Direct marketing
Selling products
Sponsored posts
etc
Without knowing how to monetize your blog, chances of surviving in this ecosystem are nil.
Promote your stories on social media
You can also promote your stories on social media. This requires that you have Facebook, Twitter and LinkedIn Accounts where you can share with your readers.
Update regularly
For you to succeed as a blogger you must update your blog regularly, this way readers will visit your site regularly.
Understand key words
Popular bloggers understand what readers search for online. Since organic traffic (traffic from search engines) is important, emphasizing on key words is important. Key words are popular words people search for online.
Understand high paying niche
Another online rule is to understand the niche that pays the highest amount of money. If you write content based on loans, real estate, pension, banking and health, there are chances you will succeed in blogging.
Passion
Having passion means you have inner drive, energy that drives you into writing more and loving your work. Blogging requires that you love your work so much that you dream of it each day.