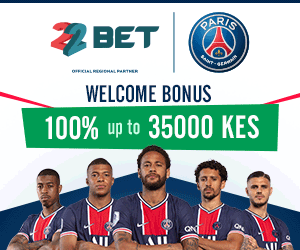 The Government of Kenya has confirmed Sigiri Bridge collapsed due to shoddy work.
In a statement, the government has indicated investigations have commenced to determine the cause of the collapse of the Ksh 1.2 billion project.
"Today Morning, the middle span of Sigiri Bridge in Bundalangi constituency in Busia County collapsed.
The bridge is still under construction and comprises three spans of 25metres at both ends and a 50 metres middle span. Construction of the 25 metres end spans is complete while the casting of the deck slab for the 50 metre middle span was just being completed over the weekend of 23rd-24th June 2017. The Bridge is being constructed by China Overseas Engineering Co. (COVEC).
Meanwhile,the Kenya Rural Roads Authority has despatched a team of top Engineers to site to investigate the cause of the failure of the structure and will release more information as it becomes available.
KERRRA is also planning a detailed Geotechnical and Structural investigation to establish the cause of the failure.
Instructively, construction activities on the site have been suspended until a structural intergrity report is ready.
The ministry has also contacted the investigative arm of government to look into the matter to rule out any possible foul play", read a statement from the government.
The Sigiri Bridge, which was under construction, consumed a total of Ksh 1.2 billion. It was under construction in Budalangi,a region regularly affected by floods.
It was only recently when president Uhuru unveiled the Bridge, thanking the area MP Ababu Namwamba for bringing development to the area.