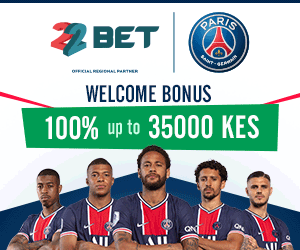 Stanbic Bank is the best bank to open a Fixed Deposit Account. The bank offers attractive interest rates on your saving and also ensures your money is invested wisely.
Features of the account
No monthly management fee is charged, which means your savings do not get depleted by bank charges
There is no maximum balance.
Funds are available on maturity
The deposit amount is fixed during the investment period
The interest rate remains constant during the investment period, and is paid on maturity
Fixed investment periods range from 30 days up to 5 years*.
Available in local and foreign currency options
*5 years for local currency only
Minimum Opening Balance
A minimum investment of KSh100, 000 (or equivalent in foreign currency).
Interest Rates
When you are investing in Stanbic Bank, you expect your money to earn interest. I am one of the many individuals who have invested money into fixed deposit account at Stanbic bank. What I did was to approach the bank, I negotiated with them on the amount I intended to save each month. We negotiated on the interest rate and arrived at 7.5 %, which is not bad considering the interest rate caps.
For the last three years I have been saving and my money has earned unbelievable interest rates.
Apart from Unit Trusts and Bonds, Fixed Deposit account is another excellent way you can save your money.