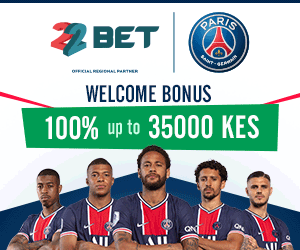 NSSF is a body mandated to collect pension and retirement benefits in Kenya. Careers available at the company are mostly targeting senior managers and interns.
To be honest, NSSF is one of many government organizations that rarely recruit graduates. In a single year, the institution can advertise a single job opportunity, which targets a senior employee who is going for retirement or an intern. Surprisingly, hundreds of fresh graduates and experienced employees join NSSF yearly. How does this company recruit?
NSSF employs through referrals, I mean if a "big person" in government notices an opportunity at the institution, he will refer his son or a relative to NSSF.This is the most commonly used method of employment at NSSF.
The second way of employing is advertising jobs through their website. But I can assure you, if you rely on this, you will wait until the end of the world.
The third one entails a job seeker dropping a CV at NSSF offices in Upper Hill. This is the most effective way of looking for a job at NSSF.
The easiest jobs to get at NSSF include:
Accountant
Temporary Employment
Data Entry
Front Office
Statistician
Actuary
Internship
Managerial positions
If you are looking for internship, here are minimum requirements:
NSSF Internship Programme Responsibilities
The candidate will be required to, capture contributions from Schedules to update member accounts/statements, capture all Refunds, capture into the NSSF Active Member Data Base all next of kin particulars as well as update Employer data in the System.
Qualifications for the NSSF Internship Programme
S/He should have a Degree/Diploma from a recognized University/Institution in any discipline, be a Kenyan Youth between the age of 21 -30 years and have a recommendation or reference letter from the University or Institution attended. Computer Packages is an added advantage.
If a job seeker is applying for temporary employment, he has to drop a CV at NSSF offices in Upper Hill. The Cover Letter should bear the title, "Application for Temporary Employment",and addressed to the HR Manager. If you make a mistake of dropping your CV at NSSF branches, your letter will be ignored.
Conclusion
Since NSSF is one of the best paying institutions in Kenya, you should try your luck by applying for internship or temporary employment.