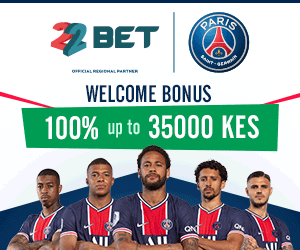 There are generally degree courses best suitable for women and those men prefer most. Women have a completely different taste in regards to career and work related issues. Though few have penetrated into areas perceived for men, majority have stuck to careers reserved for women. We are going to list degree programmes most suitable for women across the world.
Bachelor of Law
Bachelor of Law is regarded as one of the best degree programmes for women, especially those with passion to pursue court cases. The advantage of this course it that it fits both men and women, and can pay as high as $250,000
Bachelor of Nursing
In USA Bachelor of Nursing is ranked one of the best paying university programmes. Interestingly, the course has numerous job opportunities.
Since women are motherly in nature, this course suits them perfectly.
Bachelor of Cabin Crew/Customer Service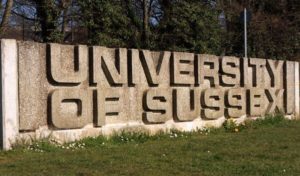 Another interesting degree program for women is Bachelor of Cabin Crew/Customer Care. Cabin crew, world over, is purely for women. Very few men work as cabin crew staff.
Bachelor of Human Resources Management
The human resource profession is littered by women simply because it's the most ideal course for them.
Human resource is both well-paying and stress free profession, which is why majority of female students go for it.
Bachelor of Commerce
Bachelor of Commerce is a popular course for women and men. While men prefer to specialize in accounting and finance, women prefer HR, procurement and sales & marketing.
Women are the best marketers and every company prefers to have them as their marketing executives.
Journalism & Mass Communication
To be a journalist, more specifically a news anchor you have to have excellent communication skills. Naturally, women have superior communications skills compared to men, which is the reason media company have a soft spot for them.
Public Relations
Women play perfect PR for companies. They know how to drive a point home in regards to defending their company.
Public Relations is an excellent option for women who are good at communication skills.
Psychology & Counseling
Across the world, majority of students in universities who pursue psychology and counseling course are women. This course requires people with compassion, passion and ability to uplift one's self esteem-women are good at that.
Early Childhood Development
Teaching babies and pupils in class is not an easy thing; it requires one with proven skills. Since most women would want their children to be treated like those they teach, they are definitely the best to handle children in class.
Hotel and Tourism courses
Women enjoy a lot working in hotels and travel companies. In hotels, they work as managers and senior positions that demand hospitality. We know women are good at this and can boost sales for the companies they work for, the reason many companies prefer women for hospitality related duties.
Bachelor of Graphic Design
Also another popular university program for women is Bachelor of Graphic Design. Since women women's performance is excellent when it comes to paintings and drawing, this course tends to attract them.
Bachelor of Pharmacy
Bachelor of Pharmacy also attracts a number of female students to various universities that offer the program. By the way women are good at prescribing medicine, they have a good memory. This program is ideal for them.