Which is the best bank to open a savings account in Kenya? This is a popular question among Kenyans who want to ear interests on their savings. Almost all the banks in the country offer savings account services but few have attractive packages for customers.
Before you finally decide which bank to save your money, these are important factors to consider:
Interest earned on your savings
Minimum operating balance
Monthly maintenance fee.
Stability of the bank
Profitability
If a bank's savings account attract over 5 % interest rate per annum,has no maintenance fees ,monthly maintenance fee and is stable that is the bank to save your money. Following these key points, here are the best banks to save your money in Kenya.
STANDARD CHARTERED BANK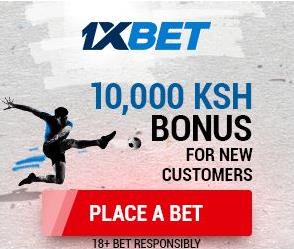 Standard Chartered Bank emerges as one of the best banks to open a savings account in Kenya. The bank has three main savings accounts: Safari Savings Account, Safari Junior Account and Safari Savings Foreign Currency account.
To open any of these accounts, you are required to have the following documents:
One passport-sized photograph
Original / copy of National ID or valid passport
Safari Savings and Safari Junior Savings Account minimum opening balance of KES. 2,000
(Safari Junior Accounts – child's birth certificate)
COOPERATIVE BANK
Operating a savings account at Cooperative bank require zero operating balance, nil monthly maintenance fee and attracts interest on daily basis.
Details of the savings account are:
Targets 'true' Savers
This is to encourage a saving culture
FEATURES
Minimum opening balance – Nil
Minimum operating balance – Nil
Monthly maintenance fee – Free
Interest calculated daily on credit balances and paid quarterly
Permits only one withdrawal per calendar quarter
Regular statements every 6 months
No ATM card / Debit Card.
ACCOUNT OPENING REQUIREMENTS
Identity ID card or passport-original and copy
STANBIC BANK
I actually operate a savings account at Stanbic Bank and I can confirm I am a happy client. Interest rates offered by this bank is crazy especially if you have savings in excess of Ksh500,000.
What it offers you?
Attractive interest rates paid on balances above KSh5,000
One free over-the-counter cash withdrawal a month
Debit cards for deposits only
Internet access to your savings accounts.
Free transfers from M-Pesa to your savings account.
Personal loan of up to 80% of your savings amount
Pre-approved advances of up to 80% of your savings balance
Access to our transactional accounts with a link to a PureSave account with free inter-account standing orders
No monthly fees
To apply?
ID or passport (original and copy for new customers)
Two passport-size photos (for new customers)
Proof of physical address (for example, a utility bill or lease agreement for new customers)
Minimum opening balance of KSh5,000
Introduction or reference letter from either your employer or an existing Stanbic Bank customer.
KRA pin required
CBA BANK
CBA is another wonderful option for super savers.If you have upwards of Ksh20,000 you want to save on monthly basis, this is the bank to put your money. The good thing about CBA is that it's stable.
Features of CBA Savings Account
This account targets Business Banking customers who would prefer to hold funds for extended periods of time. These include Sole – Proprietors, Partnerships, Entrepreneurs, Investment Clubs(chamas), Educational Institutions, Clubs and Societies etc.
Features and Benefits:
No ledger fees
Competitive interest paid on deposits pegged at market rates
Unlimited deposits
Account linked to a current account
Only one free monthly withdrawal
Free monthly statements
Free inter-account transfers (to CBA accounts)
Free cash deposits
No cheque book
Access to investment opportunities and loan facilities
BARCLAYS BANK
Barclays bank has international reputation and is one of the most profitable banks in Kenya. Savings account is one of the many accounts you can open at the bank. Barclays has three types of savings account:Zidisha Bonus Account, Junior Eagle Account, and Target Save Account. All these accounts target specific groups.
Features of the savings account are:
Zidisha Bonus Account
Earn up to 70% of the Central Bank Rate (CBR). Interest calculated daily and paid monthly.
Bonus interest of of 0.25% paid annually
What you get
High return on savings
Earn interest per annum (p.a) up to 70% of Central Bank Rate (CBR)
Interest calculated daily and paid bi-annually
Bonus interest of of 0.25% paid annually
One withdrawal per quarter
If no more than four withdrawals in a calendar year, you earn an additional interest of 0.25% p.a
You need
Minimum operating balance of KES10,000.00
No maintenance fees
Bring the following
National ID card or passport (non-Kenyan)
KRA PIN
Junior Eagle Account
Junior savings account is dedicated for children between the ages of 0-17yrs. This count enables your child to start earning money from age zero until they become adults.
Junior Eagle Account (Children's' Account – age 0 to 17yrs)
What you get
Earn interest per annum (p.a) up to 70% of Central Bank Rate (CBR)
One free withdrawal per quarter
No monthly maintenance fee
What you need to know
Minimum opening & operating balance KES2,000
Annual Club fee of KES2,400 for Junior Eagle Club members
Bring the following
For the child
Original birth certificate or adoption papers if child is adopted.
For the Parent/Guardian
National ID card or passpport
KRA PIN
Target Save Account
Target your saving goals for the next 3-10yrs with precision by deciding how you save, when you save.
Target Save Account
What you get
Insurance cover for Permanent Total disability/death and critical illness
Earn interest per annum (p.a) up to 70% of Central Bank Rate (CBR)
What you need 
Minimum Opening Balance KES1,000.00
Monthly minimum deposit of KES1,000.00
No maintenance fees
Bring the following
National ID/Passport
Completed application form complete with Standing order instructions
KRA PIN
NIC BANK
NIC Savers Account which targets general customers with a keen interest in saving their money.
Young Movers Savings Account: A child account specifically tailored to encourage saving on a regular basis, opened by parents and guardians.
All our savings accounts offer great benefits, are available in all major currencies and pay high-interest rates.
This account is designed for children and teenagers below the age of 18 years. It is a free account that offers parents a saving platform towards securing their children's future. Together, we teach your child how to save and manage finances at the earliest age.
It offers great benefits which include
4 Free banker's cheque per annum
Earns high interest rate – minimum payable is 70% of the prevailing Central Bank Rate
Access to exclusive events organized by the Bank
Features of the account are:
Opening balance of Ksh 2,000
Minimum Interest earning balance of Ksh. 5,000
No Ledger fee / monthly charges
No charges for incoming transfers
4 free withdrawals per annum
I&M BANK SAVINGS ACCOUNT
Every month, a fixed installment amount as determined by you is automatically debited from your normal personal /business transaction account with I & M Bank at a fixed day of the month and added on your Flexi Deposit Builder. You can make additional savings through cash deposit or funds transfer from your other I&M Bank accounts.
The funds thus accumulated earn high rates of interest, thereby enabling you to grow your savings conveniently
| | |
| --- | --- |
| Account Features | |
| For KES Minimum monthly Installment | 1,000/- |
| Term (KES) | 1 yr |
| For USD Minimum monthly Installment | 100 |
| Term (USD) | 1 Yr |
These are basically the banks we recommend you open a savings account for you to earn attractive interest rates and incur little or no operating expenses.