How do I become a blogger? This is a simply but common questions among aspiring bloggers. Today I am going to guide you on the easiest way to become a successful blogger and make over $1,000 per month.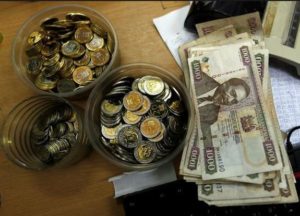 Blogging is one of the best paying careers. Being one of them, I would say I am now more informed more comfortable, stress free and happy to share the little I know with humanity.
Before you decide to venture into blogging, you should first ask yourself, do I have passion? Why do I want to be a blogger? For how long will I do this? How will I make money? How will people benefit from my work? If you manage to answer most of these questions, then you are ready to start the journey.
The journey to blogging starts when you identify your passion, because majority of successful blogger started blogging out of passion. Once you have a drive, you will need a platform to do what you love most, blogging. Here, step by step, we shall discuss how to scale the heights of blogging to earn more than $1,000 per month.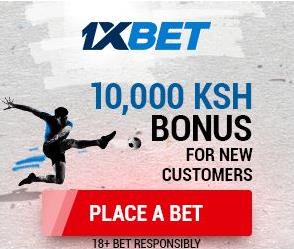 Register a domain
The first step will be to register your domain. This is the most important step. To register a domain, you must have a domain name. We suggest that you look for a domain name that is easy to memorize and one that can give a reader a hint of what your subject/niche is all about.
To purchase a unique domain, you have to do it from a web hosting company. We suggest you buy your domain from Bluehost, GoDaddy or Namecheap.To buy from Bluehost, we have provided a link at our footer where you can search for available domain name and purchase using your Credit/VISA card.A domain name costs $10-$13
The second step is to create a website
Creating a website requires a Content Management System. In the modern world, we have several CMS but the most popular are, WordPress, Blogger and Joomla,but we suggest that you use WordPress because it's the most SEO friendly CMS and almost all the top blogs use it.
To create a website, you can contact us [email protected] or simply use your knowledge to create one.
Host your website
The third important step is to host your website. There are top web hosting companies for wordpress sites as well as other CMS built sites.If you suspect your website will receive few visitors per day, say less than 10,000,we suggest you host at Bluehost,Godaddy or Namecheap.These are top hosting companies in the world and they have good reputation.
If you want to build a viral website,one that will receive more than 20,000 visitors per day,Kinsta,iPage,Pagely,Siteground or WPEgine are the best companies to host your site.Venas News is hosted at Kinsta,the best WordPress Managed Web Hosting Company in the world.Our website receives daily visitors between 40,000-60,000,most of them from search engine.
A new website will cost you between $3.5 to $5 per month, while a medium one will cost you between $5 to $ 10 per month.
Create content
This is where most bloggers blunder. It's unfortunate that those who fail never have someone to guide them. While deciding to develop content for your blog, remember that if your intention is to steal content from top sites like Daily Mail,BBC,CNN,Aljazeera,TMZ ,USA Today etc,you will terribly flop-there is no way you can be popular than these sites.
The shortest route to success in blogging is having unique content, content that readers will identify your site with.What I will suggest is that you come up with a niche that excites you most,eg banking,loans,web hosting,annuities,insurance,real estate,career,sports etc,then write what you know about the topic you have selected—with time you will dominate ,but based on how you tackle various aspects of the articles you write.
How to earn money
You know, there must be a reward for anything you do. In blogging, the reward is how to make the most out of your hard work. There are many ways of making money in blogging. One of the many ways is to sign up for AdSense. AdSense is one of the primary sources of making money by bloggers. The second is by signing up for AdSense alternatives like Revcontent,Dianomi,Taboola,MGID,Content.AD,Outbrain etc.
Another easier way of making money through blogging is by selling your products. If you have an electronics shop, you can place a banner on your site to refer visitors to your company products,if you write CVs,you can market our services on your websites.
You can also make direct advertisements for other companies. Some of the popular adverts come from banks, insurance companies, real estate, job sites and car bazaar.
Another way of monetizing your blog is through affiliate marketing. There are over 1 million companies that have this service.
The last one is through sponsored posts. There are companies that are fond of advertising through sponsored posts. But it would take you time before you reach this stage.
Once you have implemented what you have said, your work is to ensure you update your site on regular basis. The problem occurs when you don't post on regular basis, your site will always be trailing.
How to make your website popular
There are many ways of making your website popular:
Write unique content
Have Facebook and Twitter pages, where you will share your content.
Don't write boring articles
Give personal experiences
Understand the most popular keywords
Update regularly
Once you have reached this stage, making one million dollars won't be a dream but a reality.