What is the salary of a Chef in Kenya? A Chef earns based on the type of hotel he works for and experience accumulated. Highest paid Chefs are those based at UN, 5 Star Hotels, Parliament, State House and Foreign embassies.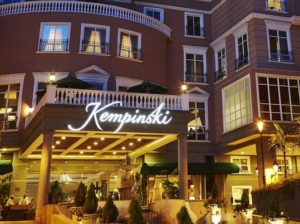 Villa Rosa Kempinski tops the list of highest paying 5-star hotels with average salary of a Chef standing at Ksh 95,000.Safari Park Hotel, Tribe Hotel, Sankara, Intercontinental, Windsor Golf Hotel, and Sarova Hotel follow with at least Ksh 65,000 in salaries for Chefs.
At Kempinski the highest paid Chef pockets in excess of Ksh 500,000 per month.
A Chef who works for hotels that get customers from Italy, USA, UK, Canada and France earns more than those employed by hotels receiving customers from Kenya. This is generally because it's easy to prepare local foods than foods preferred by foreigner, especially Italians. This is why 5-star Hotels top the list of highest paying hotels in the country. These hotels receive most of their visitors through referrals from Trip Advisor, who are able to pay for expensive meals. Money generated from them is paid to the staff.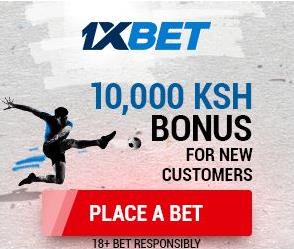 Normally, a student who studies hotel related courses will stand a better chance of earning upwards of Ksh100, 000 if he is able to prepare sea foods and meals preferred by foreigners. Additionally, he/she has to master foreign languages, such as Chinese, French and German.
In the hotel industry, there are many secrets those Chefs don't tell the rest of us. One of the secrets is that some hotels allow workers to share tips from customers. In a good month, a Chef can walk home with Ksh10, 000.Besides, there are many paid overtimes. You find that one is paid Ksh 20,000 as basic salary but after adding over time allowance, and other benefits, he walks home with close to Ksh150,000 per month. I have seen many guys working in the hotel industry, they sometimes surprise me.Imagine seeing a payslip with a basic salary of Ksh 12,000 but after adding allowances, it comes to Ksh80, 000.
Another well-paying sector is State House, where a Chef can walk home with over Ksh200, 000.Also, Chefs working at Parliament earn attractive pay,in the range of Ksh 120,000-Ksh 200,000.
There are also those Chefs who are employed by the UN and associated NGOs.The salary is not less than Ksh 80,000.
Even though some institutions pay these people well, struggling hotels have nothing to smile about. Most Chefs in 3-star hotels and ordinary hotels earn Ksh15,000-Ksh35,000 per month.In fact,when you are applying for a job as a Chef in a small hotel, quote your expected salary as Ksh 20,000-Ksh35,000.
British and American Embassies are also other areas where Chefs earn decent pay. With a diploma in hotel management & hospitality, you will earn Ksh 130,000-Ksh180,000 as a chef at the American Embassy