Which are the best professional certificate courses for statisticians and data analysts in the world?Well,there are over 10 professional courses statisticians and data analysts can do to boost their profiles. In the field of statistics, professionals expect to take up positions in several industries- this area is quite diverse. This requires one to have interest in statistics, finance, investment, actuarial science and GIS.
In campus, there are several courses you can do that are related to statistics. They include:
Bachelor of Statistics
Bachelor of Applied Statistics
Bachelor of Economics and Statistics
Bachelor of Finance and Statistics
Bachelor of Investment and Statistics
Bachelor of Mathematics
Bachelor of Biostatistics
Bachelor of Demography
All these courses will land you a job related to statistics. But since we have different career interests, each proportion of graduates will take up the following jobs:
Investment Analyst
Statistician
Data analyst
Business analyst
Market analyst
Actuary
Financial Analyst
Auditor
Accountant
Research analyst
M&E Officer
Project Manager
Now, let me guide you on what is expected of you.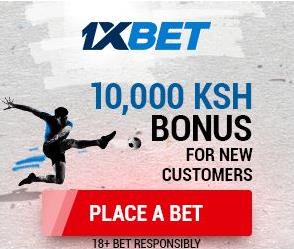 For students who have interest in investment and finance, these are the best professional certificates to take:
CFA
Chartered Financial Analyst is so far the best professional certification for statistics students who are planning to work in the stock market, insurance companies and investment banks. This program is undertaken by a student who is about to complete his undergraduate studies or a professional who holds an undergraduate degree. It takes one 3-5 years to complete the program.
CIFA
Certified Investment and Finance Analyst (CIFA) is a popular investment related courses in Kenya. It's curriculum is adopted from CFA and is regarded as the most ideal for students willing to join the stock market or banking sector.
If you pursued statistics related courses and you wish to join the NGO sector, or international organizations like UN, World Bank and Transparency International, here are the best certifications to undertake:
Certificate in Monitoring and evaluation
Certificate courses in GIS and Remote Sensing
Certificate in Project Management
For those planning to join the business industry as auditors, here are the best professional certifications for you:
Certified Internal Auditor (CIA)
As the only globally recognized certification for internal auditors and The IIA's premier designation for more than 40 years, the CIA sets the standard for excellence in the profession. The CIA distinguishes you from your peers and demonstrates proficiency and professionalism. Plus, CIA's earn on average $38,000 more annually than those without a certification. This program is suitable for statisticians in the audit and accounting industry.
ACCA
ACCA is also another ideal international professional certificate for statisticians.
All over the world, employers seek out ACCA members to lead their business to sustainable success.
That's because they know that ACCA members are strategic thinkers with high ethical integrity, strong financial know-how and the right business acumen.
To become an ACCA member, you have an exciting journey ahead: The ACCA Qualification. Work out where you start your journey and take a look at our Start Your Journey chart in the related document at the bottom of this page.
This journey will take you through a combination of exams, ethics and experience. Which means you'll enter the workplace ready to make a difference in today's fast-paced business world.
CPA
Certified Public Accountant is good if you want to be an accountant. Most statisticians found them performing accounting duties after pursuing this professional program.
CPA takes two to 3 years and is one of the easiest certificate programmes.
Certified Fraud Analyst (CFE)
Certified Fraud Analyst is one of the little known professional certification but is excellent for statisticians who are joining auditing and forensic industry. This program is extremely good especially if you are recruited to investigate sensitive information
Statisticians will also be required to be proficient in statistical tools. This is particularly important for those who will be engaged in data analysis and statistical modeling. Some of the best tools you are required to master include:
SPSS
Advanced Excel
Stata
R
Matlab
If you are good in R and SPSS, there is no doubt you will perform at your work place.
The last area where statisticians can find themselves in is actuarial science. Actuaries are very much needed in Insurance companies, banks, research firms and accounting firms. For you to be an actuary, you have to be a holder of BSc Actuarial Science, BSc Statistics or a related course. Then pursue a professional course.
The Society of Actuaries is mandated with offering professional certification for actuaries. With a degree in statistics, there is absolutely nothing that can prevent you from enrolling for exams offered by this institution.