Best Smartphone Below Ksh4,000 in Kenya
If you want to buy a smartphone today and your budget is Ksh4, 000, don't go further, we have exclusively selected the best smartphone for you.   Fero A4502 is the phone to buy and enjoy everything you could wish to have in a smartphone.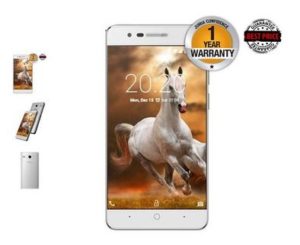 The phone costs Ksh3,999 and has the following features:
Screen Size: 4.5 inch IPS Display
Processor: 1.2 Ghz, Quad Core Processor
Storage: 8GB, 512MB RAM
Camera Resolution: 5MP , Rear, 2 MP Front
Battery: 3,000 mAh (Li-Poly)
Dual SIM cards
What puts it at par with expensive smartphones is its processor, internal memory and the battery capacity. With 8GB of internal memory, you don't need a memory card; the memory is enough to store your files, including your videos and photos.
The camera and RAM are also impressive-5MP camera can take excellent photos and the good thing is that the front camera is 2MP,which is excellent for a selfie.
The phone is also ideal for people who want to have two SIM cards in a single smartphone.
Finally, if the battery capacity is at least 300mAh,the phone with it can last up to 3 days without recharging. This means you don't need a power bank.
Where to buy the phone.
Few shops in Nairobi are selling the smartphone, but here is a direct link to where to purchase it(Smartphone link)
Since several orders have been made, it's good to order as soon as possible to avoid mission out on this phone.