EPL Fixtures 28/10/2017
A total of 7 matches will play today 28/10/2017 in the English Premier League fixtures. The first game will be played between Manchester United and Tottenham, which is expected to be a tough match.
Another match millions of football fans are waiting for is one between Arsenal and Swansea City. This game is expected to be thrilling though Arsenal are poised to win. Betting odds suggest that Arsenal have over 80% chances of winning against Swansea's 10 %.You can bet on this match right now before the odds chance(Click here to bet)
Liverpool, who were humiliated by Tottenham last week, are playing against Huddersfield.This is also a must watch game as it might produce a surprising result.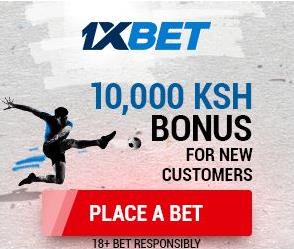 In the fixture is Chelsea against AFC Bournemouth-this is a must win for Chelsea. Also not left is a match between Manchester City and West Brom.
Below is how the matches will be played in East African Time.
28 Oct 14:30 ENG Premier League
Id: V177 Man Utd v Tottenham
28 Oct 17:00 ENG Premier League
Id: U955 Arsenal v Swansea
28 Oct 17:00 ENG Premier League
Id: V125 Crystal Palace v West Ham
28 Oct 17:00 ENG Premier League
Id: V179 Liverpool v Huddersfield
28 Oct 17:00 ENG Premier League
Id: V182 Watford v Stoke
28 Oct 17:00 ENG Premier League
Id: U959 West Brom v Man City
28 Oct 19:30 ENG Premier League
Id: V132 Bournemouth v Chelsea
If you are planning to bet,this is the right time to do so. Betway will offer you free bets, sign up here for free bets